Style Trend: Statement Necklaces- Are they here to stay?
Categories: Fashion, Inspirations, jewelry, shopping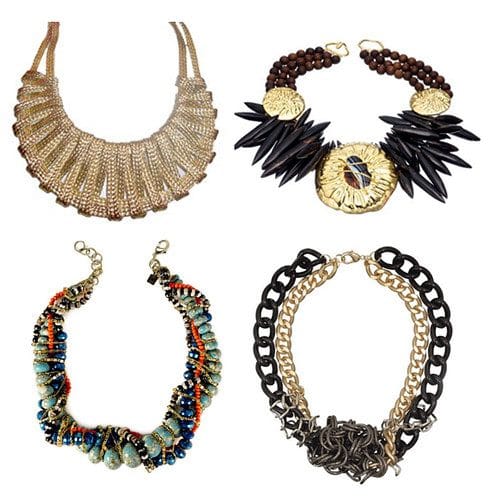 Clockwise, from top left: "Gold-Plated 'Wonder" by What's-in-Store, "Tilda" by Alexis Bittar,
"Mixed Metal Knot" by Hive & Honey, "Aalia" by Dannijo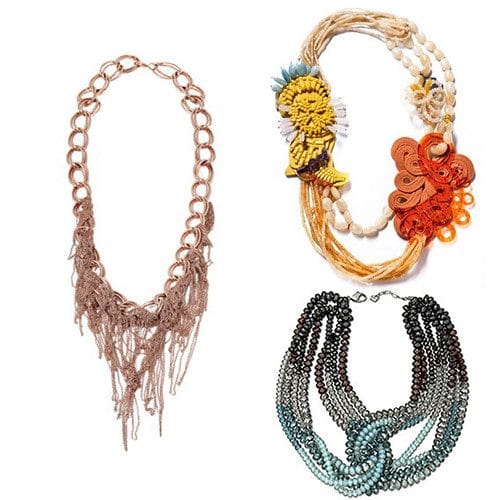 Left, "Isabella" by Dannijo, Top right, Design by Denise Julia Reytan via Designing Mazorie,
Bottom left,  "Looped Multi-Strand" via Eclectic Jewelry and Fashion
"Statement Necklaces" are huge (literally- the bigger, the better!). 
They've been a big trend for several years now, and I have to ask- 
"Are they here to stay?"  Personally, I think the answer is "Yes!"
Why are we so obsessed with these big chunky pieces? 
Two answers immediately come to my mind:
One: They express our unique fashion sense, and empower us to unapologetically flaunt it! There are a million design possibilities with statement necklaces: color, texture, material, length and drape.  We can dramatically display our appreciation for the avant-garde, not to mention having a guaranteed topic of conversation!
Two: They are surprisingly easy to wear! Dress them up with an elegant gown, or go casual with faded jeans and a tee: both combos work with a statement necklace!  Nothing is better than looking completely put together by simply pulling in one accessory.  Don't believe me? Check these out: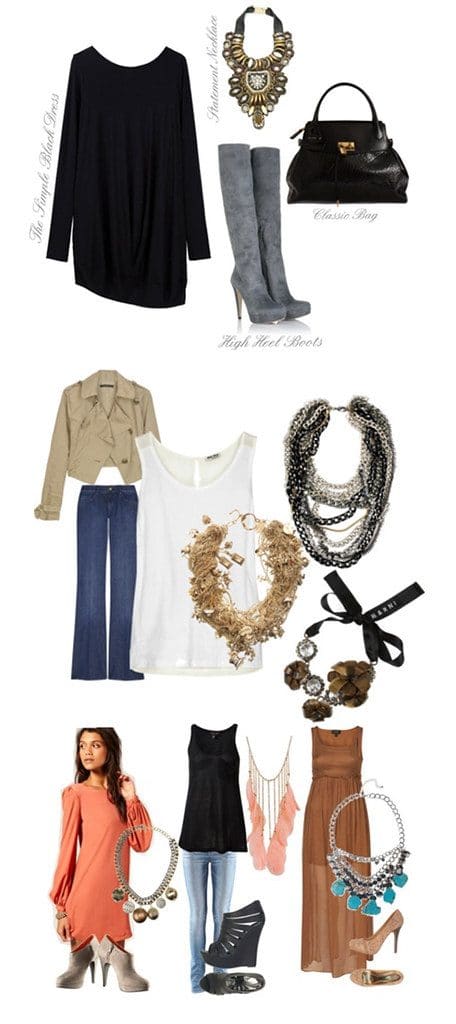 Image sources: Fashion Style Advice, Empowered Traditionalist, Fashion Without Borders
"Statement Necklaces" spark my imagination and get my creative juices flowing! Their construction is fascinating, and their possibilities are endless. Plus, put one on and they're just fun!  For my own jewelry, I'm using these examples as beginning references to explore design and materials. 
I'd love to hear your thoughts on the statement necklace!
Do you have any in your wardrobe? Why or why not?  
Spread The Love, Share Our Article