"BETO.com is seeking your services in creating a new look and feel for their Gaming Brand." This was what one of our client's emails read from last September when they came across my website after reading about my work for the Broncos.
It turned out that this project wasn't too much different from other projects I've done before, except that the brief itself was way more complicated. I had no knowledge of how online gaming worked or experienced designing graphics for video game brands. Still, I accepted it anyway as part of my neverending search for creative challenges.
The company wanted me to create three sets of concepts with multiple designs per set — all within 30 days! They also provided detailed information on their existing branding to get started right away. This meant I needed to be creative while keeping things simple enough to meet deadlines.
Read on to get the entire story about this unusual project completed by me 🙂
The story of an unusual design case for a gaming brand
When you're given such an odd task, you need to start thinking about everything that may come up along the process. For instance, the brand name itself has several meanings (BETO), which led us to wonder if we should use them interchangeably throughout the entire campaign? Shouldn't the colours reflect those names somehow? What kind of imagery would work best for each concept? And how can we make sure these ideas stay true to the original vision? All questions are worth considering, especially since there were only two weeks left until the deadline.
If anything goes wrong during final revisions, there will likely be problems communicating back to the client. To avoid confusion, having clear guidelines from the beginning helps immensely.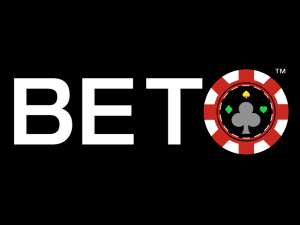 How I designed a logo for an international brand
Once I got past the first hurdle, I knew the next challenge wouldn't be easy either. My client wanted 3 separate concepts based on their current logo. But instead of just using the same colour palette, the final concepts followed completely different themes. We decided to go with red, white, and grey as base colours. These colours have been used prominently over the years at slot machine manufacturers including International Game Technology (IGT), Bally Technologies, and Scientific Games Corporation. And these colours are also often used on casino chips (the play money used at land-based casinos)
We discussed various ways these colours might relate to BETO's long history of letting regular players experience online slots without spending real money (these are so-called demo-slot machines). One of the early versions included a twisted chip representing the three primary colours. However, the team felt this didn't fit well into today's market where players want something more modern. A skewed chip seemed outdated compared to the rest of the industry. So we opted for a series of circles around a central point instead of as this was a closer match to a casino chip.
After getting feedback from my client, I went ahead and sketched out a few options. Since they liked the idea of taking elements from the old logo, I thought showing its evolution would be interesting. To do this, I placed a white circle inside every coloured circle. In the middle, I added small card-based symbols represented as the core. By doing this, I was able to show the progression without cluttering the image. From here, I sent over five variations of each concept and asked for comments/feedback. After receiving positive responses, I then chose the strongest version and moved forward with developing it further.

I made notes of thoughts, sketches, etc., onto sticky notes to keep track of time. Then once I had finalized the concepts, I organized them into folders on Google Drive. Using a tool called Canva allowed me to design full-colour layouts very quickly. With the help of Photoshop Elements 12, I cut out shapes and letters from photos and illustrations already found on Pinterest. Once I finished cutting out images, I uploaded them into Adobe Illustrator, where I adjusted and modified them according to client specifications.
In addition to sharing assets easily, I love the fact that this program allows you to change font sizes on individual objects. Doing this helped tremendously in making text easier to read on mobile devices. If you don't know how to do that yet, check out our guide to optimizing web pages for mobile screens.
The initial idea of the spinning casino chip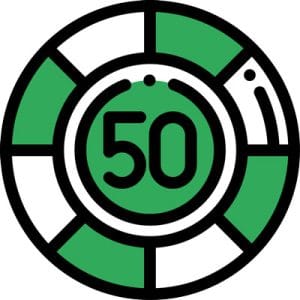 From the moment I saw the actual physical chips, I knew I couldn't stop thinking about them. Their shape reminded me of coins. There's a hole in the centre surrounded by raised ridges. As soon as I put together a rough sketch of what I envisioned, I knew it was perfect.
But there was still one thing missing…the background texture. When looking at real casino chips, you'll notice that none of them actually have a solid surface behind them. Instead, they usually feature a patterned backing material.
So, I searched through reference files for textures similar to what I was trying to achieve. Luckily, I still found something suitable. It featured playing card symbols. I settled on a final design after tweaking colours, adding shadows, and adjusting contrast.
Many tutorials show how to recreate the effect yourself for anyone who wants to add custom backgrounds to their own creations. You can find the links under the Resources section.
How I created the brand identity
Now that we'd nailed down all aspects of the visuals, I began working on the words. The goal was to communicate the essence of the brand without going overboard. While it's important to remember that many people associate certain colours with specific emotions, the overall message needs to speak for itself.
One major concern for me was whether or not to include the word "gaming" in the tagline. Many designers believe that consumers won't trust a business unless it includes this term. According to marketing professor Dr. David Reibstein, "there is little evidence explicitly linking product categories to emotion leads to greater sales." On the contrary, research suggests otherwise.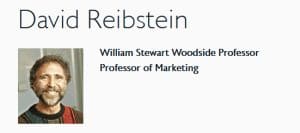 As someone who loves playing internet games myself, I understand why many people think it sounds weird. However, I wanted to convey that I'm passionate about them, so I kept the wording clean and subtle. So instead of incorporating a long tagline, we settle with the core word: BETO as the essence of the brand, like BET-ONLINE or BET-ON, conveying positive and forward motion and momentum.
Another decision was to directly incorporate the customer service number into the graphical outline. That said, not everyone has access to smartphones. Or maybe they simply prefer to call companies rather than send emails. Whatever works best for your audience, try incorporating it somewhere in the copy.
Finally, I gave myself a strict timeline. I knew I had less than two weeks to deliver this project. I needed to deliver high-quality artworks fast, even without sacrificing any creativity. Thankfully, I discovered an excellent resource for learning Adobe Illustrator shortcuts.
By utilizing these techniques, I managed to finish the project on schedule. And the outcome was exactly what we had hoped for. 
I learned a lot about the process. I definitely plan on doing more work for BETO™ if they allow me to in the future.
Creating a truly memorable brand requires careful planning, consideration for details, and plenty of trial & error. Don't forget to ask lots of questions and take copious amounts of screenshots throughout the process. Also, consider asking for references from previous jobs. Most importantly, never give up hope. Good luck!