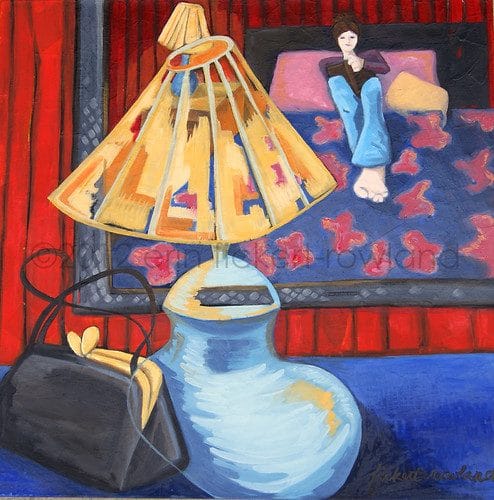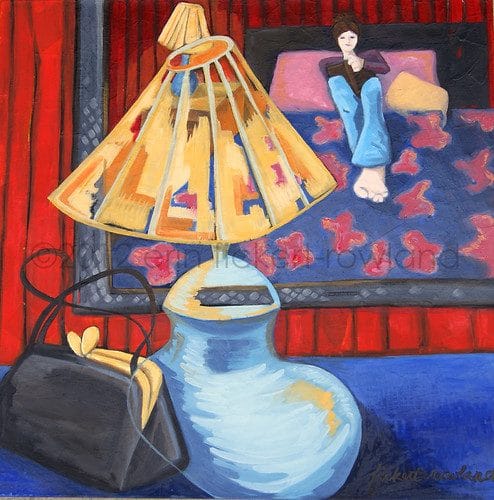 "Through The Looking Glass"
Original Oil Painting on Hand-Stretched, Gallery Wrapped Canvas
by Erin Fickert-Rowland
Light, reflection and transparency are the subjects of this contemplative painting.  The abstract interior features a bulbous aqua lamp, with a golden transparent shade, seated next to a vintage black purse, with lively handles. These are situated in front of a mirror, which reflects the artist busily sketching the scene.
The objects in the paintings imaginatively intersect with each other, despite the logical solidity of their nature.  Bright, vivid colors on a richly textured mixed-media surface combine with playful perspective to create an original piece of art that is delightfully entertaining.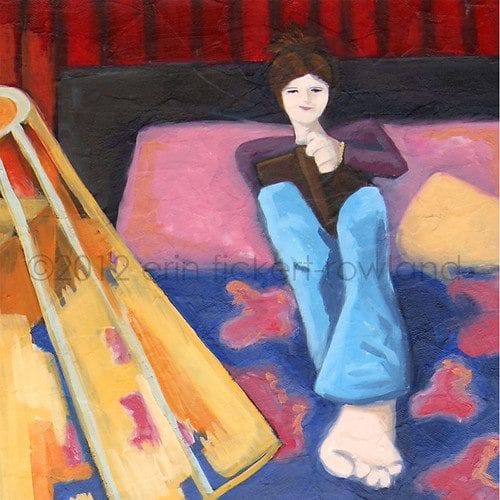 Detail Upper Right of Painting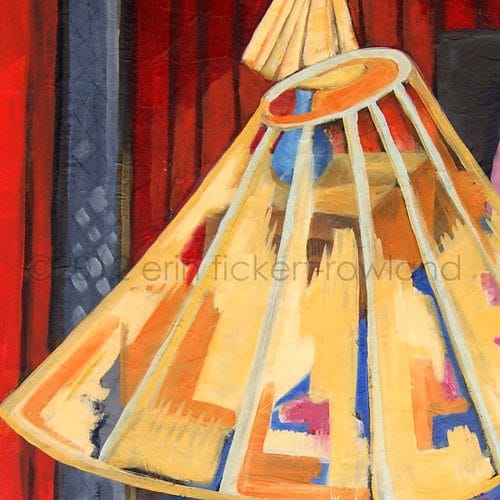 Detail Upper Right of Painting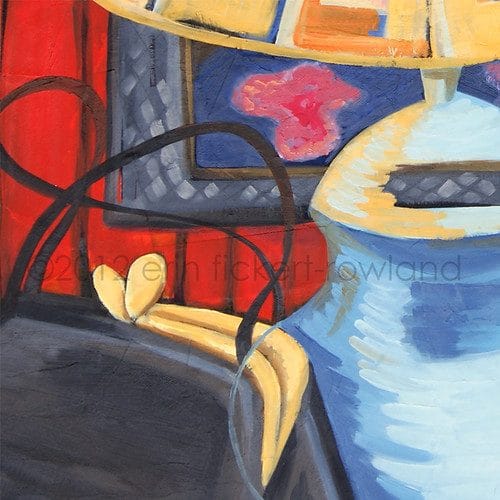 Detail Lower Left of Painting
"Through The Looking Glass"
Original Oil Painting by Erin Fickert-Rowland
30 inches wide x 30 inches high
Oil and Mixed Media on Canvas
Signed in Oil by Artist, bottom right
Titled, Dated and Signed on Back of Canvas with Archival Ink
Gallery-Wrapped Canvas (no need for framing)
Wired and Ready to Hang, with Bumpers to Prevent Tilting and Protect Wall
Painting Comes with A Certificate of Authenticity
Price: $800.00
Shipping for this piece is $50.00 within the United States.  If you live in the Denver area or need International Shipping, please contact me first.  
Have questions? For more information, email Elysian Studios!