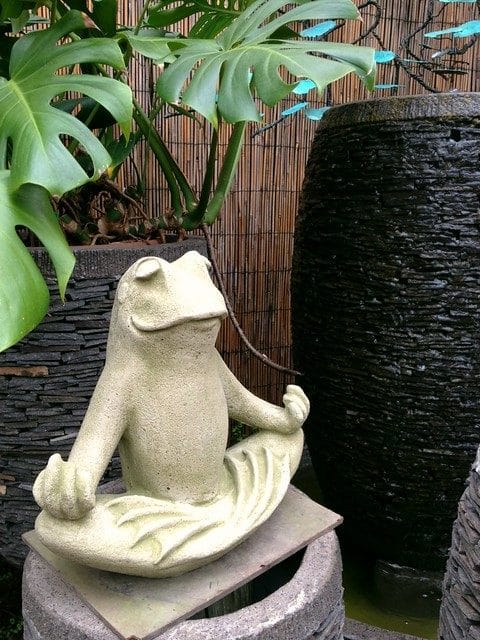 I had the pleasure of returning to one of my very favorite stores, The Garden Gallery in Morro Bay, on our recent trip to California.
I wanted to share my photographs from this wonderful store, and a few inspiring ways to add a little Artful Zen to your home and garden: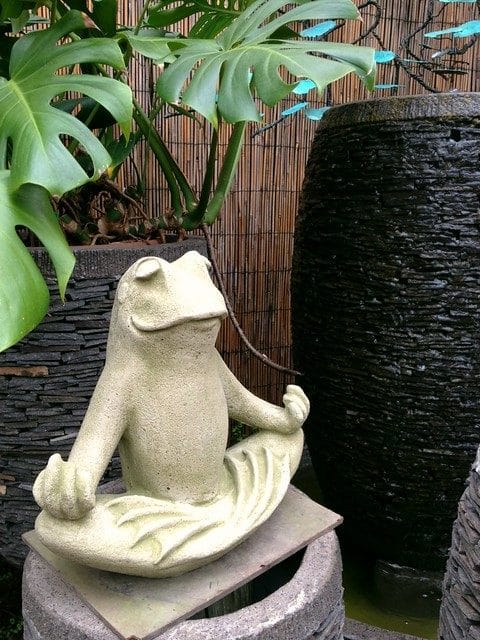 A Meditating Frog…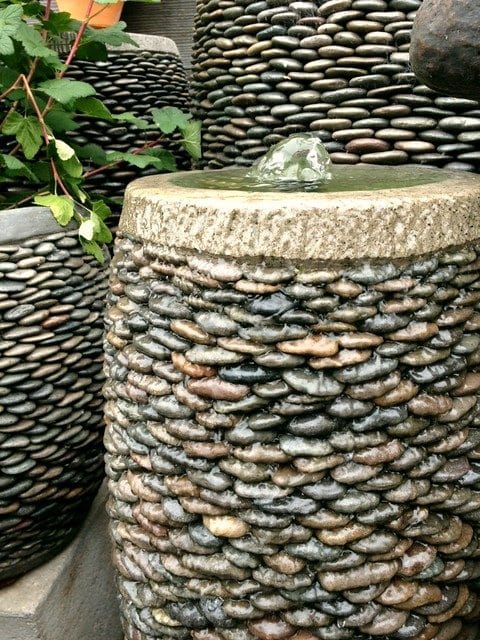 Bubbling Fountains in Pebble Pots…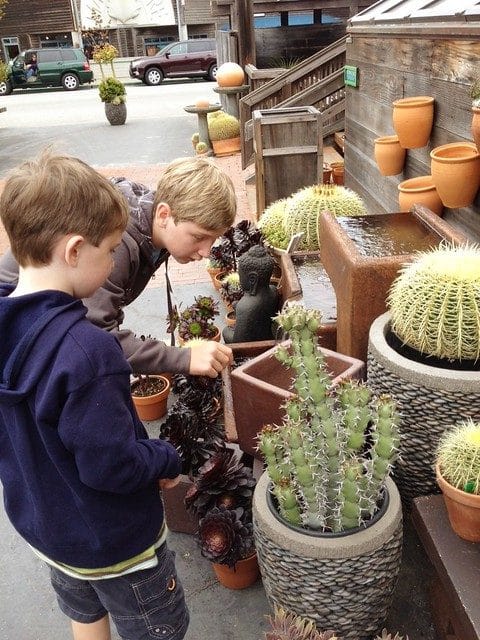 Interesting Cacti…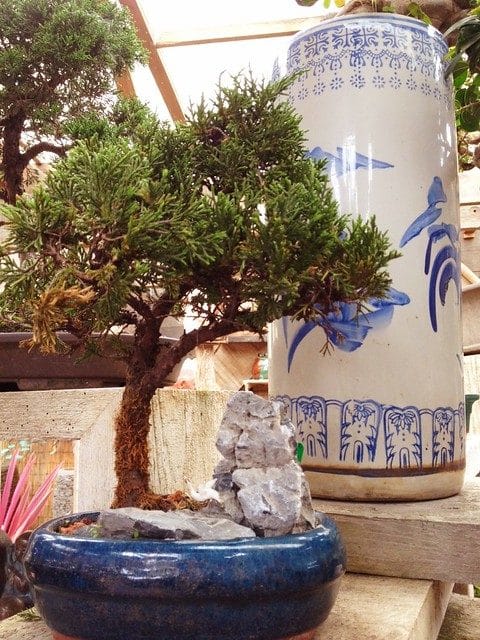 A Beautiful Bonsai…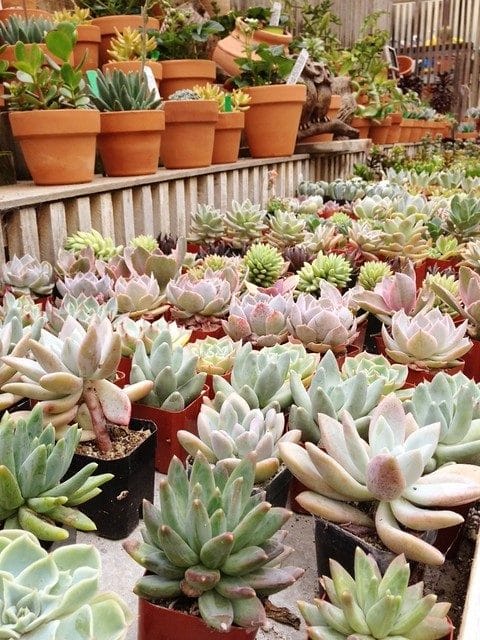 A Variety of Unique Succulents…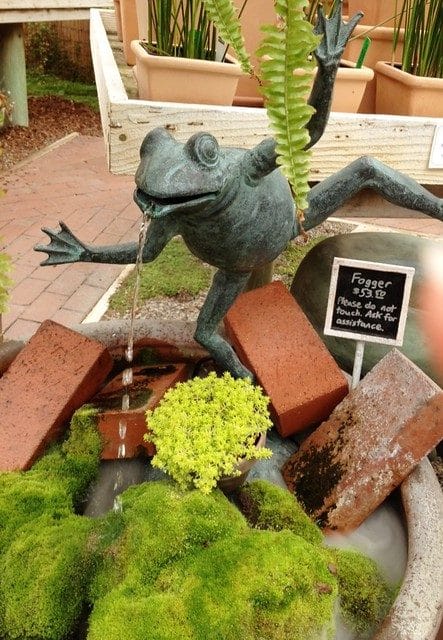 Something Funny and Whimsical (fogger, optional)…
This year for our outdoor space, we transformed a salvaged resin planter into a water fountain, and have added some handmade garden art we bought at a local art festival.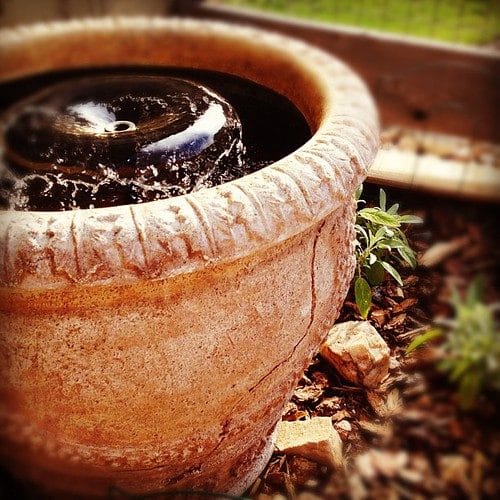 Our Homemade Garden Fountain: A Simple Fountain Pump Inside a Large Resin Planter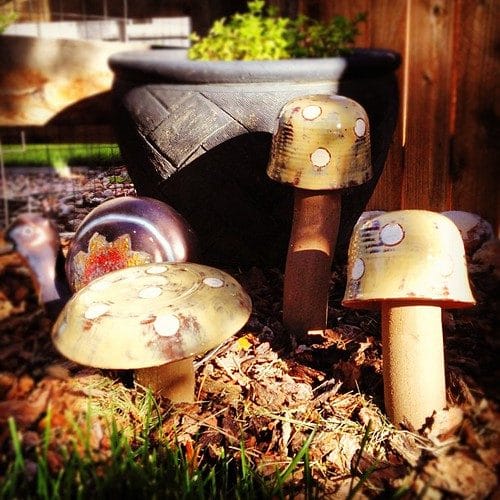 Handmade Ceramic Mushroom Garden Art
For indoors, we selected a nice variety of succulents and pottery from The Garden Gallery, and are enjoying watching them thrive. These plants are so unique, and easy to grow, provided they have ample light, water and well-draining soil. I am hoping to order more varieties from Simply Succulents soon!  Want to add some "bonus" Zen? Top the soil with special rocks or shells you've collected from your adventures!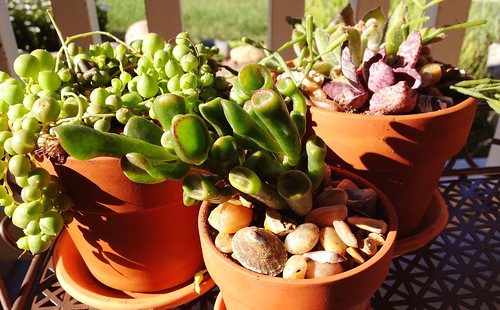 Our New Succulents…Aren't They Interesting?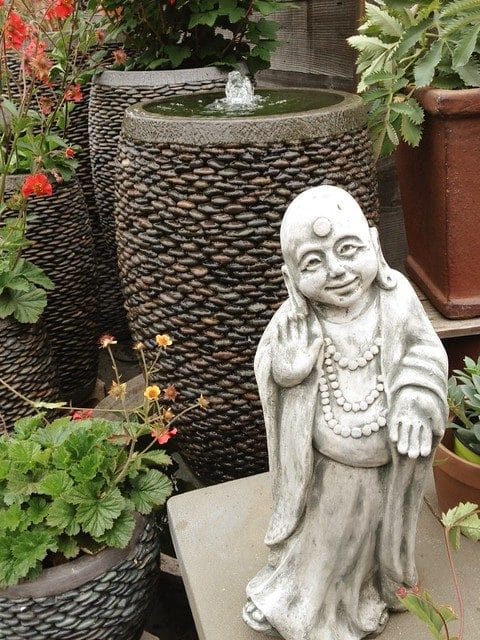 Add A Little Zen to Your Home and Garden too!
Here's a few simple and easy ways to get started:
Oakland Living Frog Garden Hose Holder $63.74 from kohls.com Single Monterey Bonsai – 8″H – Botanicals $32.87 from samsclub.com