little zen (showers): New Textile Art
Categories: Spring, textiles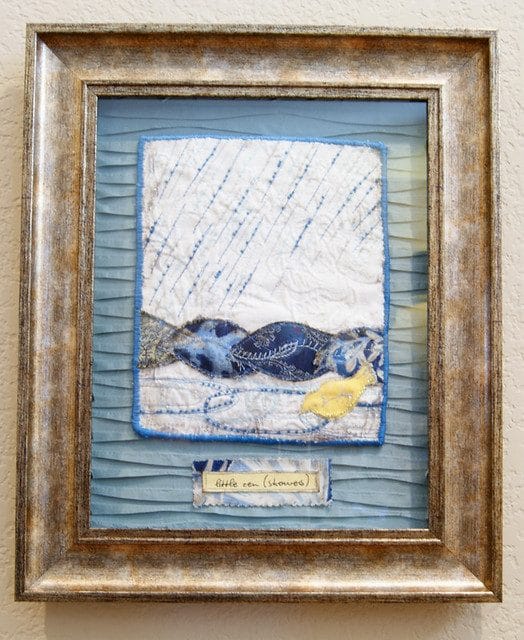 This is a new addition to my textile series featuring "little zen," a cute little humble bird that stops to rest in different settings. Thus far, he's visited the forest, beach and now a few puddles during a spring shower.  
I have again used the thread-painting technique to create the rippling puddles and falling rain. To add to that glorious wet, spring-muddy feeling, I have aged different fabrics in the piece with Walnut Distress Ink.  I have also hand-sewn many seed beads to create a glistening, wet effect in the rain, puddles, and on "little zen."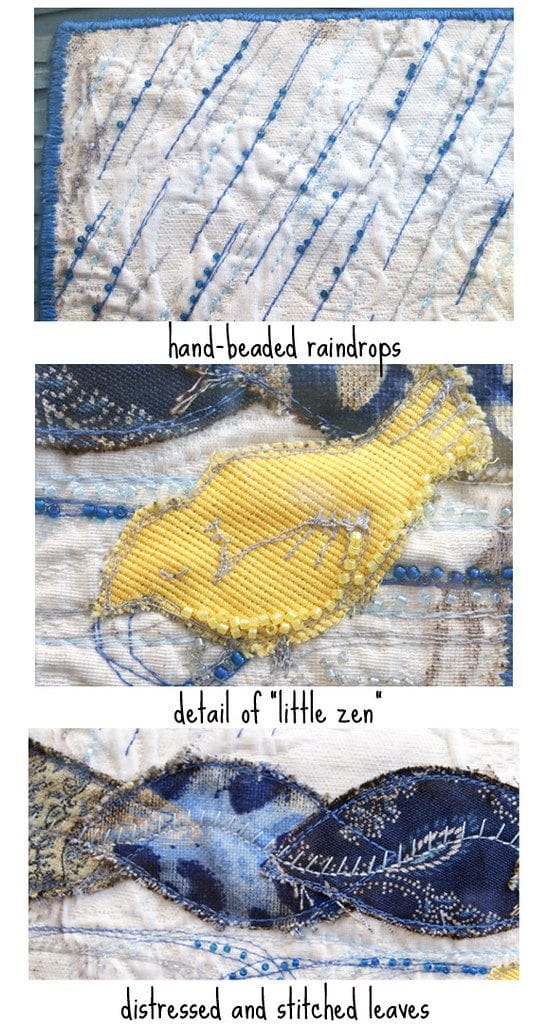 I think it is very important to frame a textile piece like this.  Of course you wouldn't frame a large quilt or wall-hanging, but it is hard for someone to imagine what to do with a small work of textile art, even if they can appreciate it.  Years of framing has taught me this, and I always hated seeing poor little abandoned stitcheries and fiber art come in after years of storage. 
To solve this problem, I have hand mounted this piece onto a lovely pleated aqua silk. The fabric beautifully echoes the imagery of the art.  I added a title, and constructed a shadow box to keep the fabric and beads off the glass. "Little zen" will be pleasantly enjoying his little sip from a fresh rain puddle for years to come!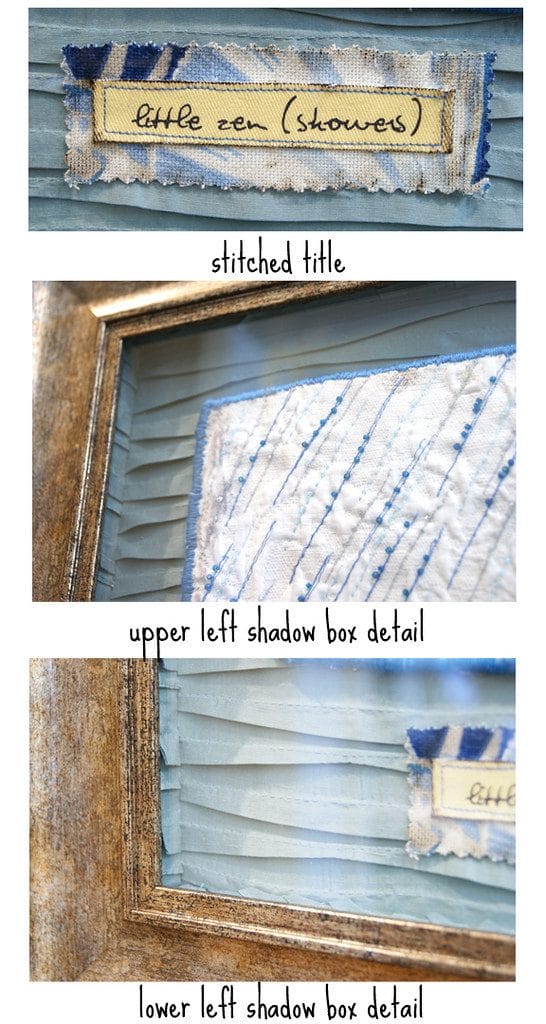 Spread The Love, Share Our Article