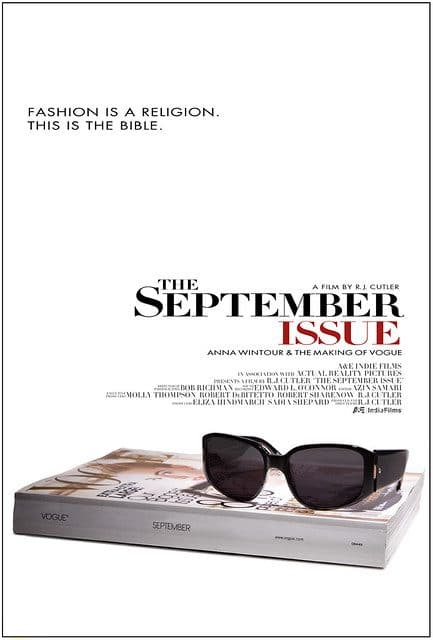 "The September Issue" is a compelling documentary that elegantly enters the halls of Vogue Magazine to chronicle the creation of fashion's most iconic publication, the September issue of Vogue.  Annually, this edition of the couture magazine reaches 1 out of 10 women, about 13 million in all!  In the film, we are invited to watch the creative teams, led by the strong vision of Anna Wintour, assemble the largest September issue in Vogue's history.
If you've read The Devil Wears Prada (wonderful book!) or seen the movie, you are familiar with Anna Wintour (a.k.a. Miranda Priestly), and her infamous disposition, as the ruthless Editor-In-Chief of Vogue.  This film takes you inside her world, and gives you a great respect for the elements involved in creating a magazine that shapes the fashion industry.  Without Anna's glamorous vision, cunning decisiveness and exquisite business sense, Vogue would not be the most profitable magazine of its time.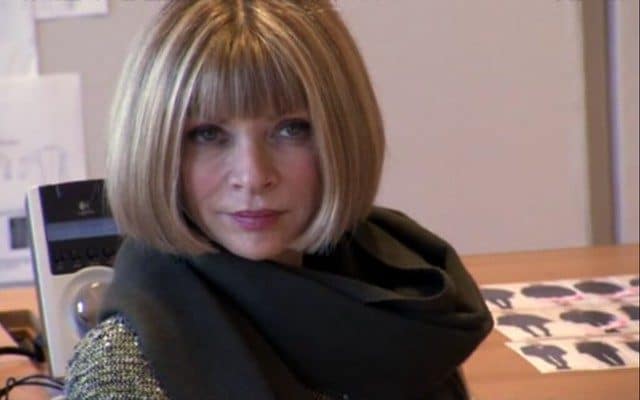 Anna Wintour, Editor-In-Chief of Vogue
Not only does the film incite a high regard for Anna, but it displays the true artistic talent of the designers, photographers and directors, particularly Vogue's Creative Director, Grace Coddington.  From the outset of the film you watch Grace and Anna interact and think,"This is not going to go well!"  As it continues, you see an amazing working relationship between two highly creative, stubborn women, that is quite inspiring!  Director R.J Cutler comments on the suprising elements, such as this, that unfolded during filming in an interview on Modelinia.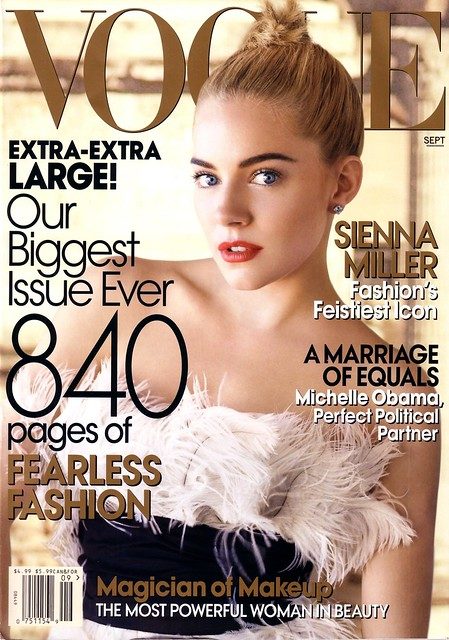 Due to the popularity of the film, the September 2007 issue of Vogue, featuring Sienna Miller, that was documented in the film has peaked to prices between $80 and $115 on eBay, making it one of the most sought after Vogue magazines ever.
One of Anna's biggest contributions to the way we read fashion magazines, is her brilliant idea  to begin featuring celebrities.  Though it is commonplace now, Anna Wintour was the first editor to do this, realizing the impact it would have on her readers.  In fact, Anna's impact reaches beyond the pages of her magazine, beyond the readers, beyond the designers and what they feature on the runways, beyond the Conde Nast parent company, and beyond retail stores to the economy of fashion as a whole. 
Here's a great interview of Anna by Barbara Walters:
So there you have it- a brief summary of a terrific film, documenting an amazing woman and her gorgeous magazine.  Though I've felt Vogue was inaccessible and unapplicable to me for so many years, I finally understand why it is such an influential publication and a reading necessity!  From the conceptual drawings of the designers, to the hand-stitched details of couture clothing, to the eloquent, fantastical magazine spreads….I'm obsessed!
Spread The Love, Share Our Article