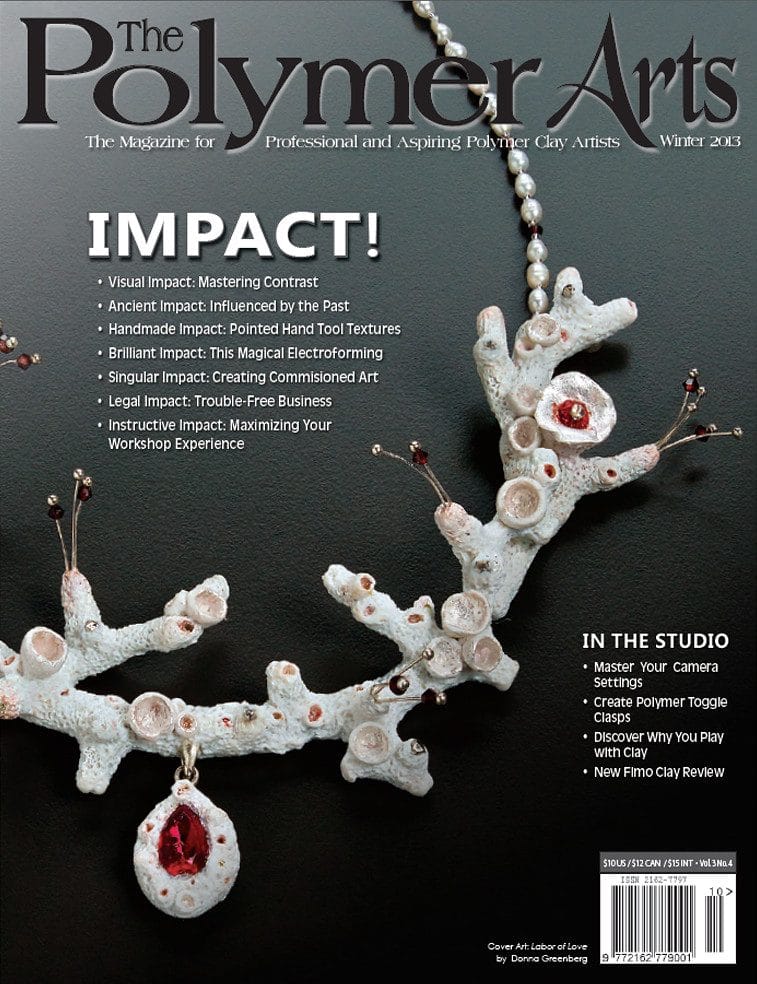 I'm very proud to announce that one of my original art jewelry bracelets has been published in
The Polymer Arts Magazine Winter 2013 issue!
The Silk and Stones bracelet was chosen to be featured in The Polymer Jeweler's Workbench: Creative Clasps Make for a Classy Closure article.  The Polymer Arts is a magazine for jewelry artists, and is full of inspiring articles about technique, emerging artists and art business.  I highly recommend this magazine for artists working with polymer clay.  The Polymer Arts is not available on newsstands, but both print and digital issues can be purchased online at www.thepolymerarts.com 
Here is a look at my bracelet featured in the magazine: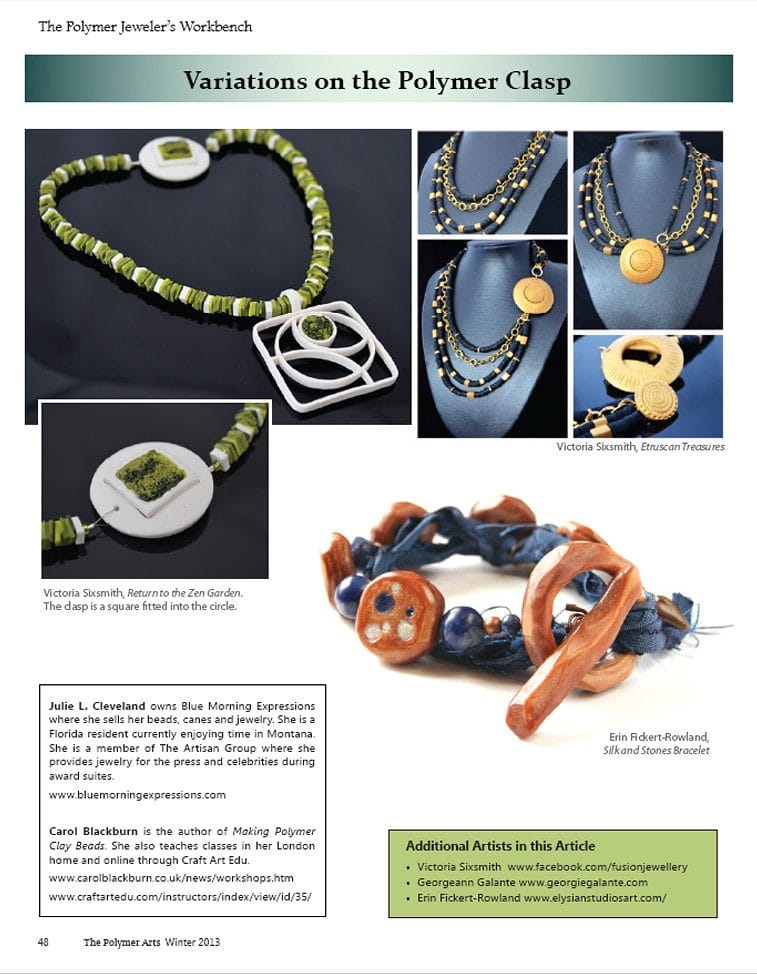 The Silk and Stones bracelet has been purchased, but you can see what bracelets are currently available in the Art Jewelry Bracelet section of the Elysian Studios online shop!
I will continue to work with polymer clay, adding unique and original components to my handmade jewelry designs.  Look for new additions to the shop in the near future!  In the meantime, I'll be exploring new techniques that I am learning from The Polymer Arts Magazine!