I have always loved music.
Perhaps "been obsessed with" is a better term.
I think it's because I have always spent so much time pursuing solitary, contemplative creative activities, like painting and drawing.
Music has been my constant companion since I was a child.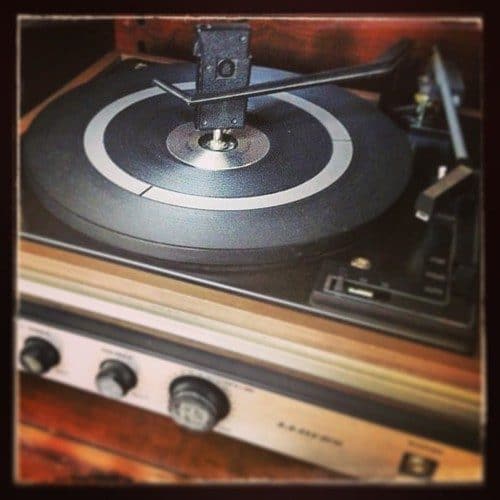 I started out with a kiddie Fisher-Price record player and a nice set of Mickey Mouse records.  Eventually I borrowed my parents Beach Boys and Kool and the Gang albums (and, I admit, Kenny Rogers too).  Then I remember getting my own copies of the Footloose, Purple Rain, and Flashdance records (though my parents never let me see the movies).  I knew every word to every song.  I could still sing along to almost all of them if they were played on the radio.
I started my musical life with the LP Album.
I've seen the invention of the 8-Track Tape, the Cassette Tape, the Compact Disc, and the MP3 (Just for fun, click these links to Wikipedia just to see the format our music has taken over the years- the MP3 doesn't even have a photo!)
Suddenly, I felt a disconnect with my large collection of intangible music…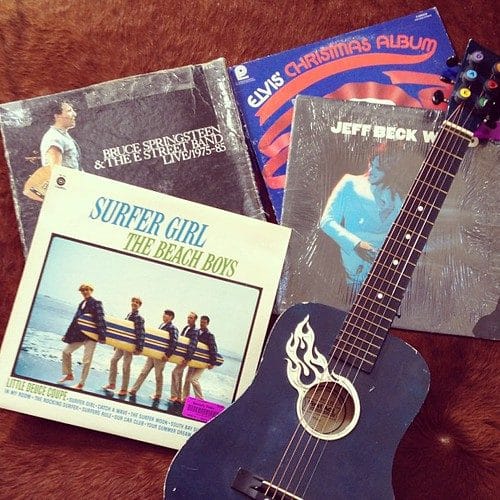 I've been watching music documentaries, like It Might Get Loud
and Blue Note.  They got me thinking:
"Why did I give up my treasured record albums with their big art covers, soft feel of worn cardboard edges and shiny slick plastic, and slightly scratchy sound when you knew the needle took hold of its groove?"
I went to the thrift store the next day,
and found the start of my new collection (above)!
But that wasn't enough…I needed fresh vinyl!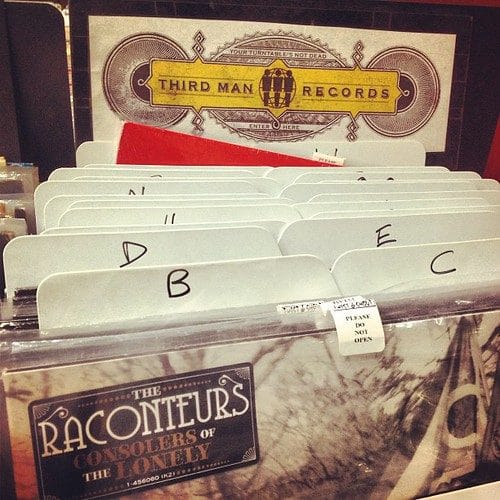 I found a local record shop.  They have a massive amount of vinyl records, vintage and new.  They have turntable listening stations.  They have an exclusive section of Third Man Records (above).  They sell refurbished vintage turntables (below) which are much better than a random one you find at the thrift store (first photo).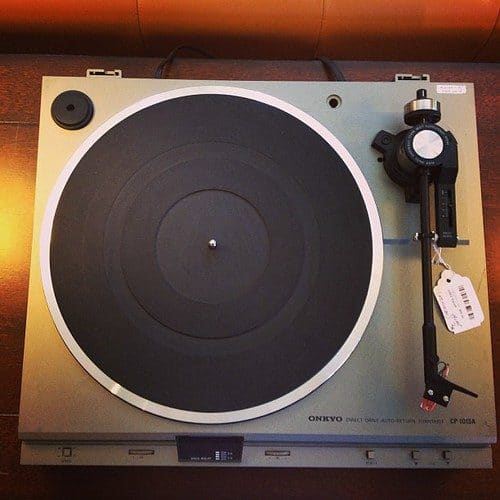 We brought our new records and player home, and we've been listening….
To new music…
(Jack White's "Blunderbuss")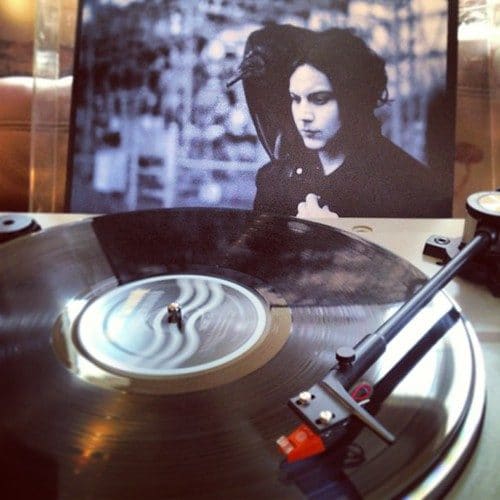 …nostalgic music…
(Kenny Roger's "Greatest Hits")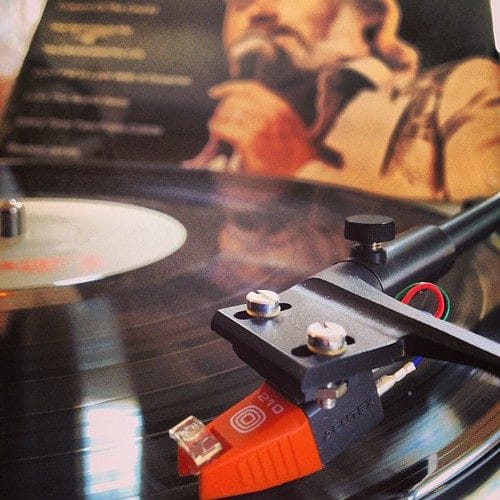 …classic music.
(The Beatles "Abbey Road")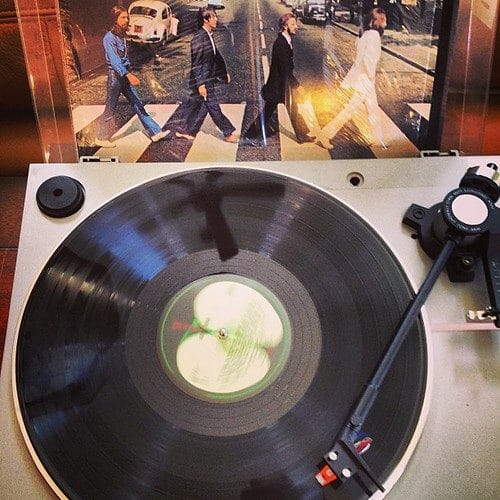 The sound of vinyl is rich. You can pick out the layers of instruments and vocals in the music.  You intentionally play a specific artist's record, and you are inclined to be quiet and listen.  You have to walk gently around the player, so as not to make the needle skip.
Music has taken on a new meaning to me.
It's seeping into my work.
Preliminary drawings are stacking on top of each other: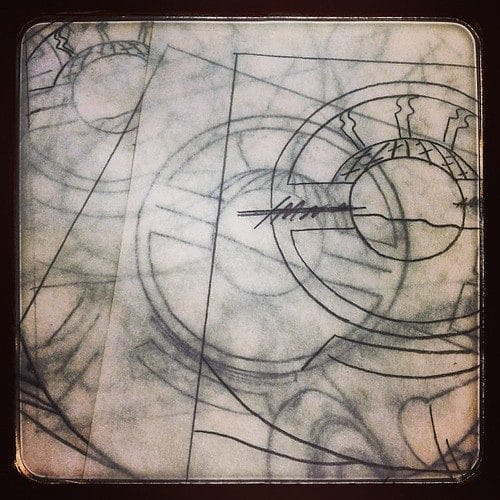 I've painted a new series of small study paintings.
This is a glimpse of one of them during the first layers: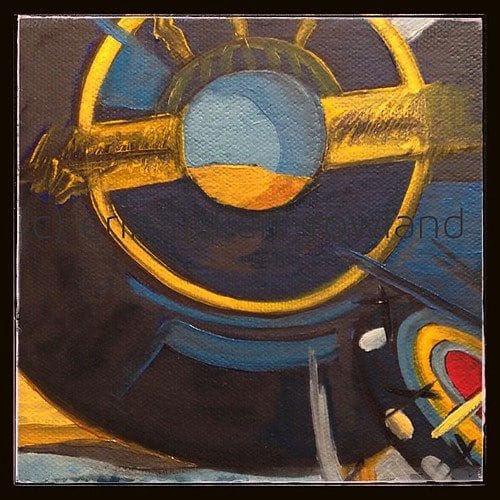 How has music influenced you?
Did you have vinyl record albums as a kid?
Do you have special memories of them?
Do you have a collection now?
Stay tuned! I will be posting images of my new paintings shortly!