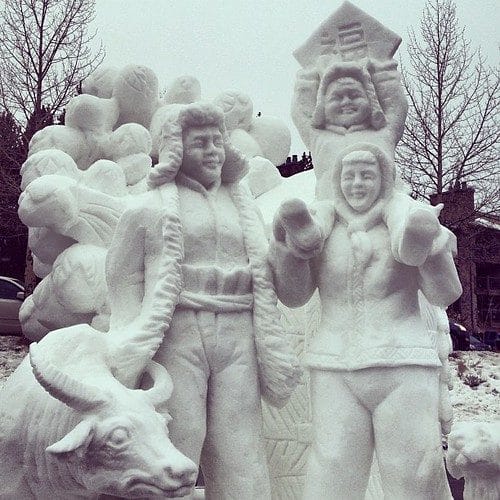 My family and I had a great time viewing the 23rd Annual International Snow Sculpture Championships in Breckenridge this past weekend.  It's an event we try to attend every year, though we had to miss it last year. You can see the sculptures from the 2011 event here  (it's amazing how much less snow there is in town this year!)
Here's what I caught on Instagram from our day: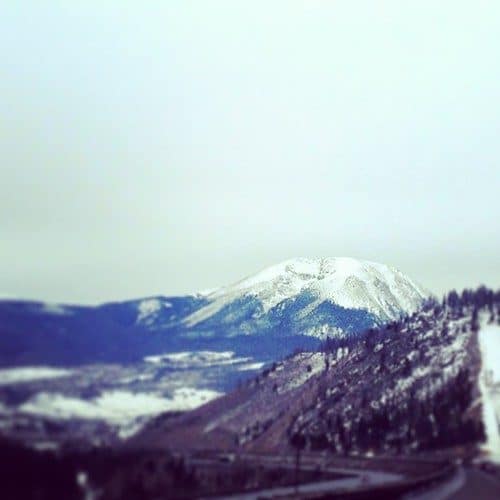 On the road from Denver to Breckenridge on I-70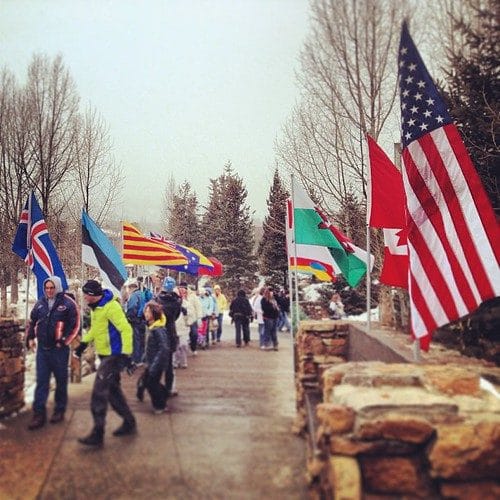 Sculpture teams of 5 people come from all over the world for this event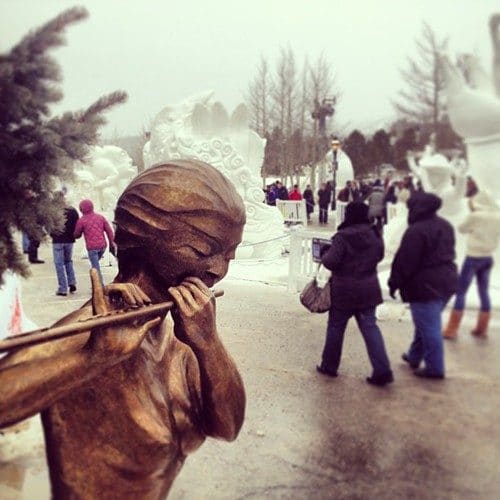 The snow sculptures fill Breckenridge's Riverwalk Center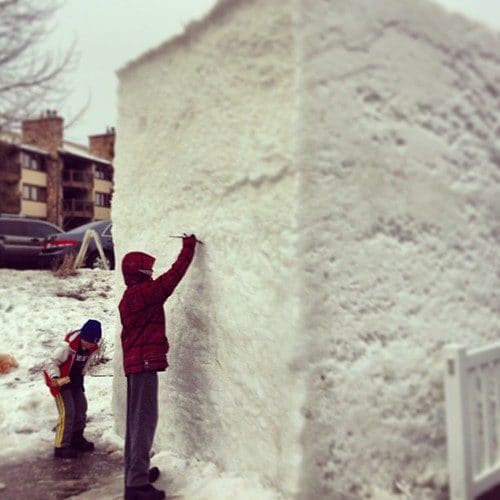 Each sculpture begins as a giant cube of packed snow.  Concrete forms are set up, and filled with  snow.  Local volunteers then have fun stomping down the snow to pack it into the form.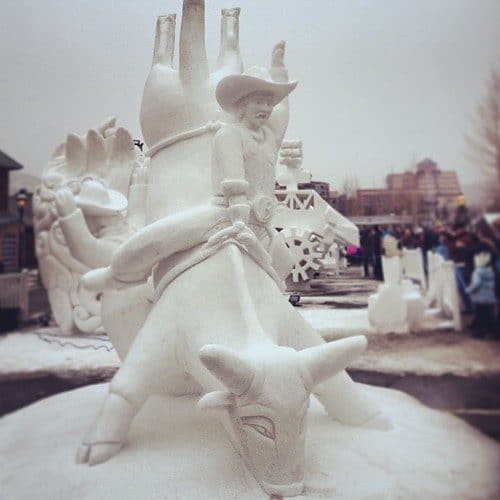 Team Breckenridge's Sculpture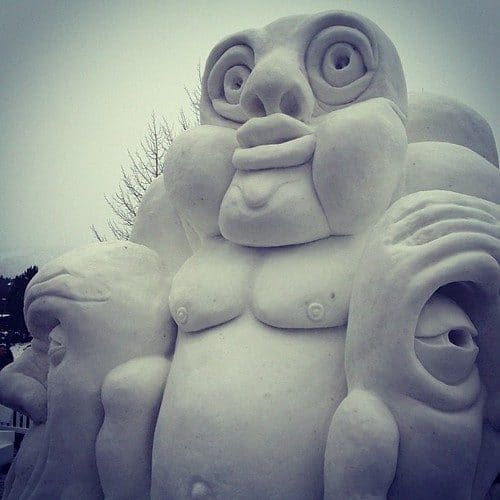 Detail of "The Seven Deadly Sins" Sculpture by the Wales Team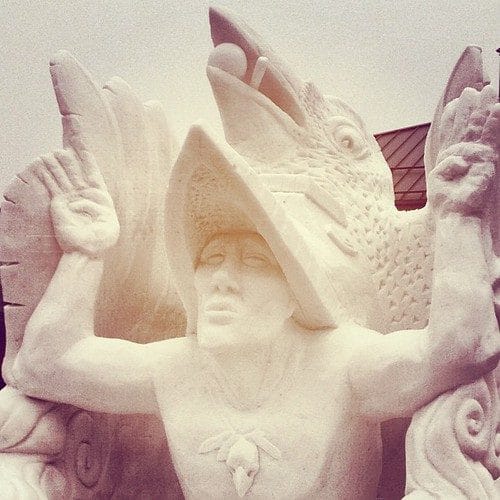 Team Alaska's Sculpture
Many of the teams depict a story from their cultural heritage.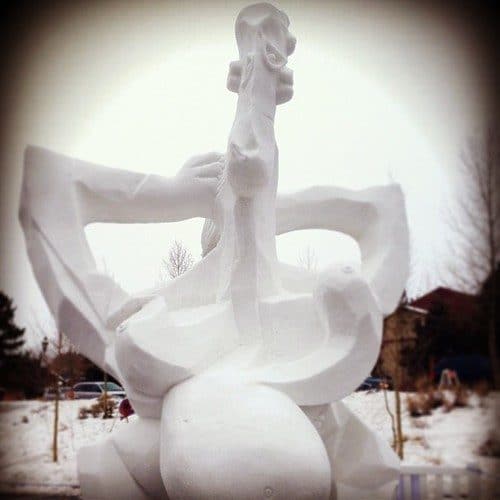 Team Spain's Sculpture
Modeled after a Picasso painting, this ambitious sculpture took 2nd Place.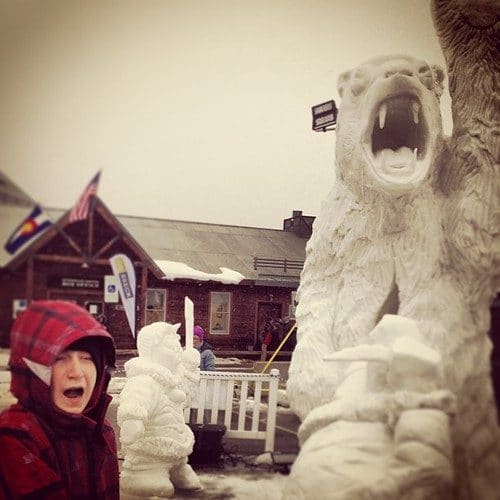 Team Yukon's Sculpture 
This depicted a mythological story of a grandfather who was eaten by a polar bear.
His grandson was ready to kill the bear, but the grandfather escaped by cutting his way out of the bear's stomach.  It was quite the dramatic scene!
This sculpture won the Kid's Choice Award.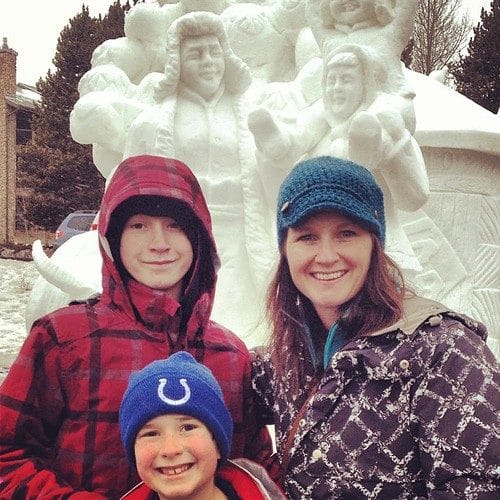 Viewing the International Snow Sculpture Championships is a wonderful event for the whole family!
 Learn more about the International Snow Sculpture Championships, and see the beautiful professional photo gallery of the sculptures (I highly recommend it!) You can also see the winning sculptures here.
It's so much fun to see people expressing their creativity in such a unique way, and it is always wonderful to see so many people out and about enjoying art!