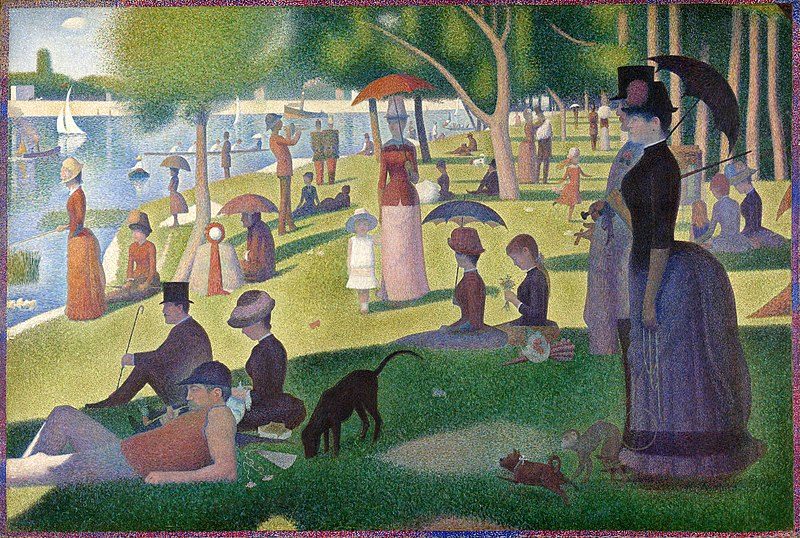 "Sunday at La Grande Jatte" by George Seurat
Have you ever seen "La Grande Jatte" at the Chicago Art Institute and imagined the exhilarating experience of stepping right into the enormous canvas full of beautifully dabbed paint?  George Seurat's Magnum Opus showcases his developments in color theory, which broke free from the contemporary trend of Impressionism to establish a new branch of Art: Neo-Impressionism. Intent on developing an incontestable system that approached color from a scientific standpoint, Seurat named this style "chromoluminarism" and then settled on the term "Divisionism."
By painting individual dots of pure color directly next to each other, the viewer was to optically blend these colors into a fuller, more vibrant, range of tones. Paul Signac, another practitioner of this method, was actually the painter that adopted the term "Pointillism," by which this style is known today.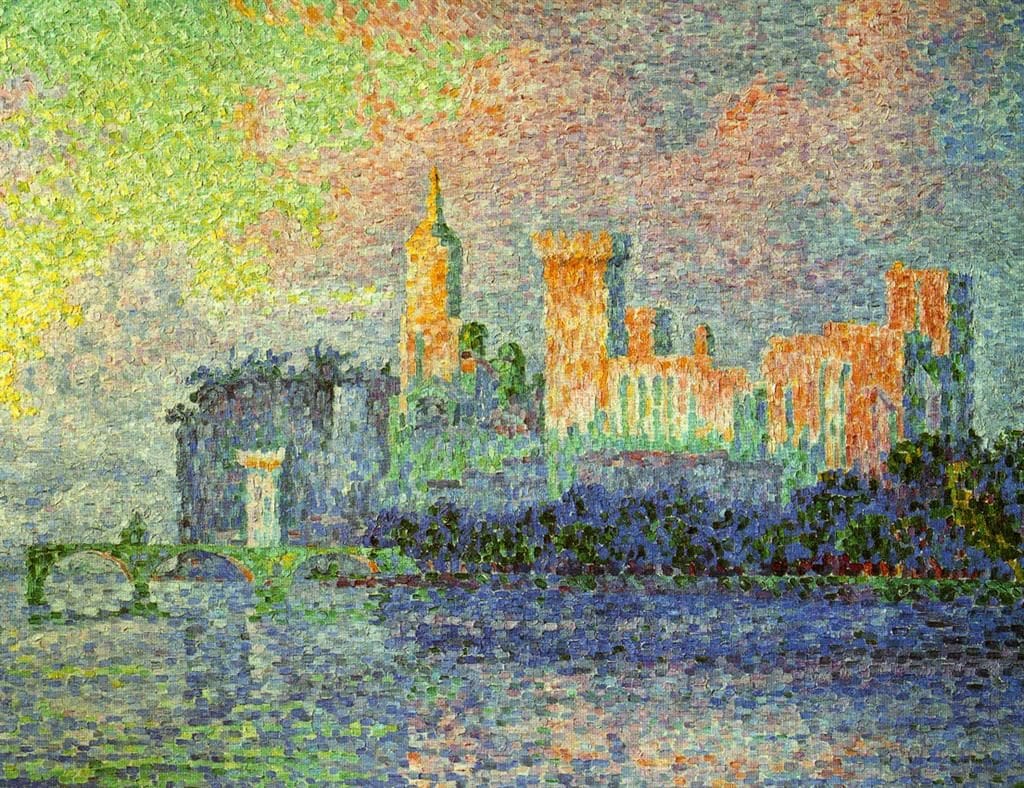 "The Papal Palace at Avignon" by Paul Signac
The optical theories behind Pointillism aren't conclusive, but I believe this style does create a "vibration" of color. Critics of Seurat argue that he pushed the science of color so far, it caused him to lose the emotion that color brings to an image. 
I think his staunch use of precise dots added to this cold reception of his work.  I personally prefer Signac's small, consistent brushstrokes of color, which highlight the physical beauty of the paint itself, and add a feeling of movement to his imagery.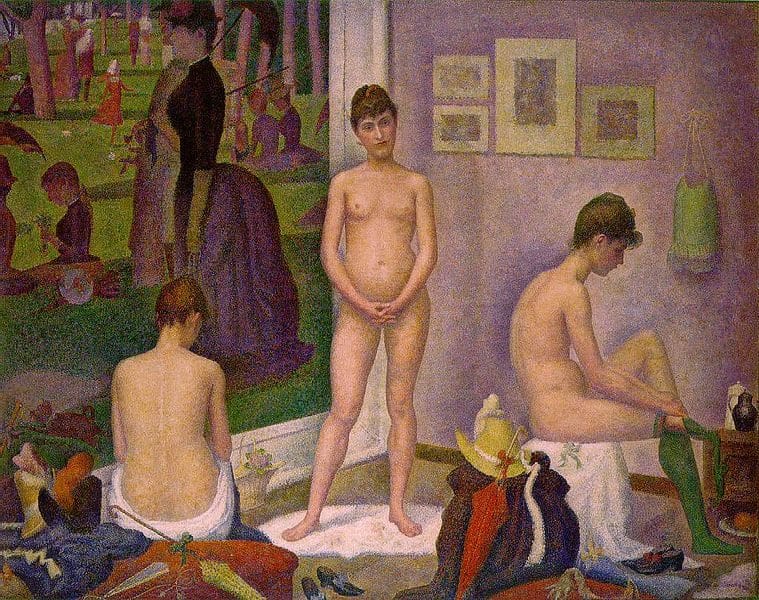 "Les Poseuses" by Georges Seurat
The drawback of Pointillism proved to be the difficulty in developing a strong personal style; therefore, many artists eventually abandoned it.  However, the breakthrough in unleashing the pure optical force of color laid the groundwork for many future art movements. 
Ever since I viewed "Le Grande Jatte" years (dare I say decades?) ago, I have been impressed by the work of George Seurat. However, any attempts at "Pointillism" have not fared well in my work. Recently when I travelled to the Indianapolis Museum of Art, and viewed "The Seashore" by Jean Metzinger, I found a renewed inspiration for this style. Compelled by this beautiful piece, I began to research and work on a new painting of my own…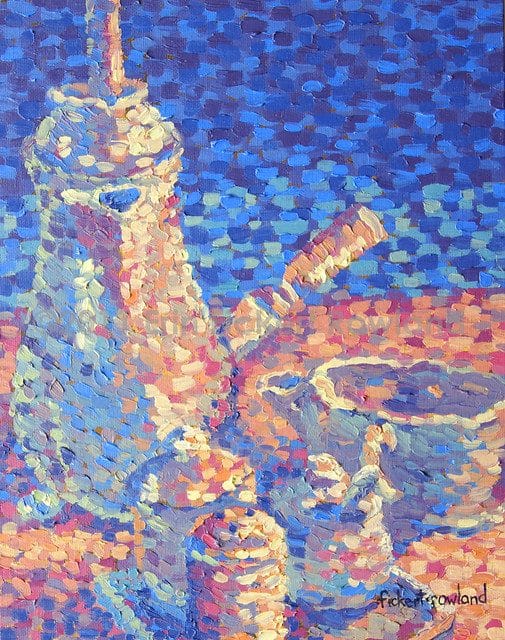 This is one painting in a series of still lifes I am doing with Apilco porcelain.  I don't think I will complete any more in this style, as it completely up-ended my normal process of painting, and forced me to paint in entirely one layer. 
However, this piece will affect the rest of my paintings.  I will be much more willing to put highly pigmented colors in the shadows, and leave beautifully loose, gestural brushstrokes to stand with equal importance to the image as a whole. 
Color is everything to me, and yet I cannot forget the unique quality of the material itself.  This style perfectly blends both my love for oil paint and my love for the innumerable hues they can mix on my palette.
What do you think? Is Pointillism primitive, provocative or promising?
How do you react when you stand in front of a piece painted in this style?  Have you tried to replicate it but lost yourself in the tedious procedures of applying dots? 
I'd love to hear you share your thoughts!