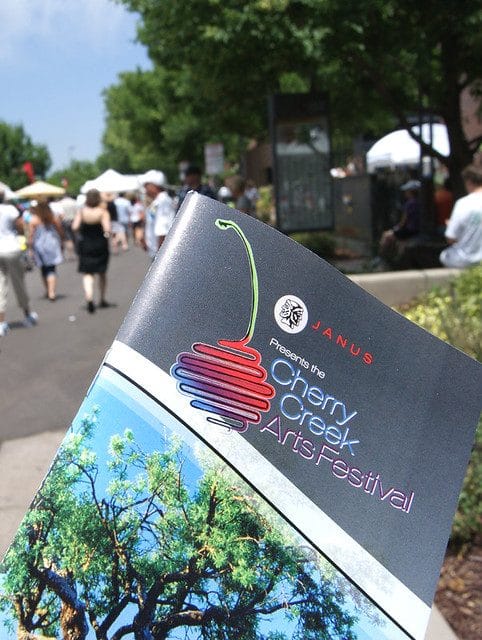 The Annual Cherry Creek Arts Festival is held every Fourth of July weekend in the Cherry Creek North district of Denver.  The festival is a celebration of visual, culinary and performing arts which attracts an attendance of about 350,000 visitors each year.  Cherry Creek North is located 5 minutes from downtown Denver and is nationally renowned as a premier retail, dining and business district. It is the perfect venue for a Fine Art Show!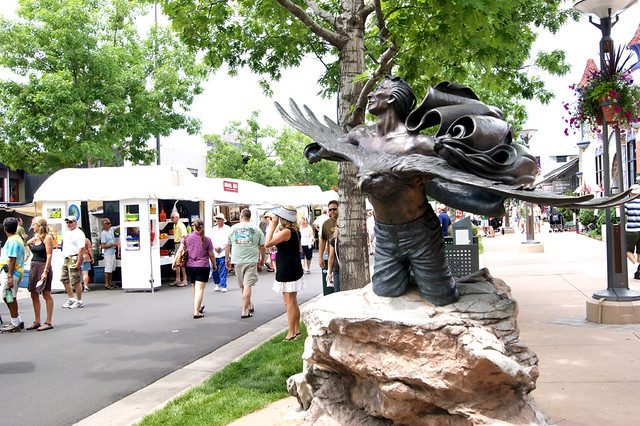 Over 2,100 artists applied, but only 230 were chosen to participate in this juried show. That makes this one of the most competitive art shows in the nation.
The jury is comprised of local and national Art Professionals, and work is judged on artistic excellence for originality and craftsmanship. The Arts Festival features artists in 13 different media categories including: ceramics, digital art, drawing, fiber, glass, graphics and printmaking, jewelry, metalworks, mixed media, painting, photography, sculpture and wood.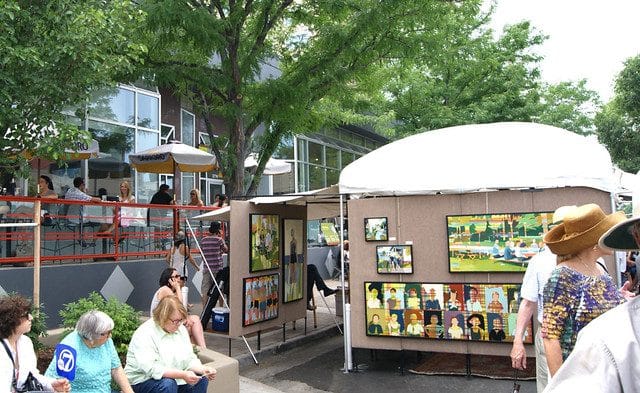 There is a thrilling variety of contemporary art available to view at the Cherry Creek Arts Festival.  You can see both the CCAF selected artists as well as step into local permanent galleries.  The Cherry Creek North galleries and artisan shops  offer a splendid array of  Fine Art and Craft year-round, and often have special exhibitions around the time of the Arts Festival.
If you're hungry, stop by the "Culinary Avenue" where some of Denver's finest restaurants serve unique cuisine.  These vendors also have to go through a juried process, so it's not just your average festival food!  You can also choose to step into one of the many great Cherry Creek North Restaurants, like my personal favorite, The Cherry Cricket, where you will get the best burger in the world!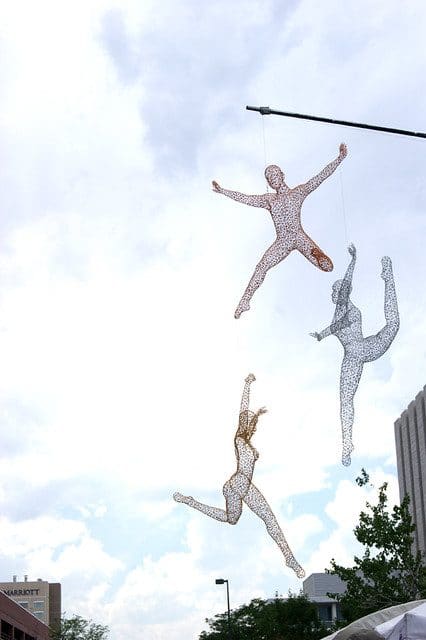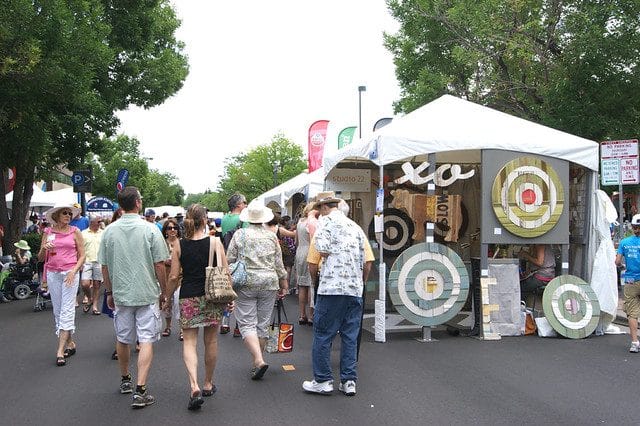 There were many new artists this year, and there were some that I saw last year. It is fun to remember the work of artists seen in past years, but I would expect the jury to require the artists to have a new body of work. I was disappointed to see a few artists selling the exact same thing they brought to the show last year.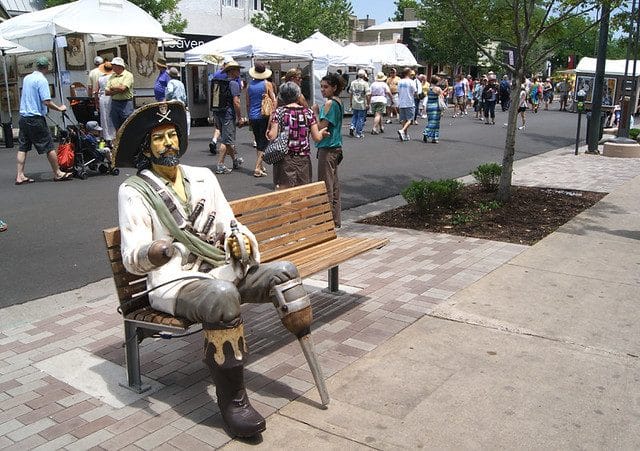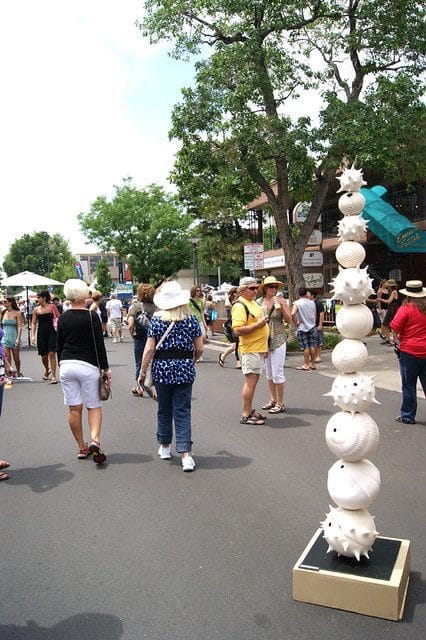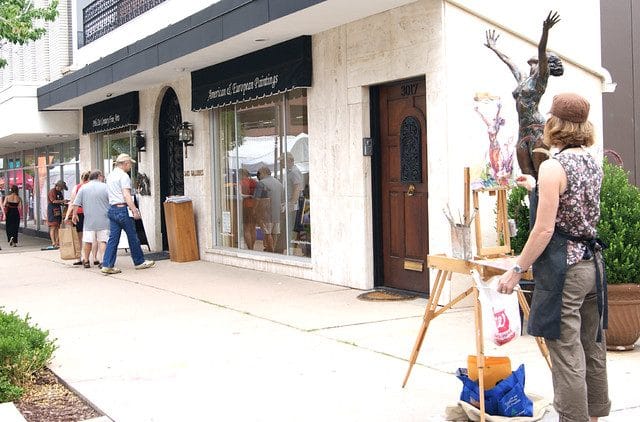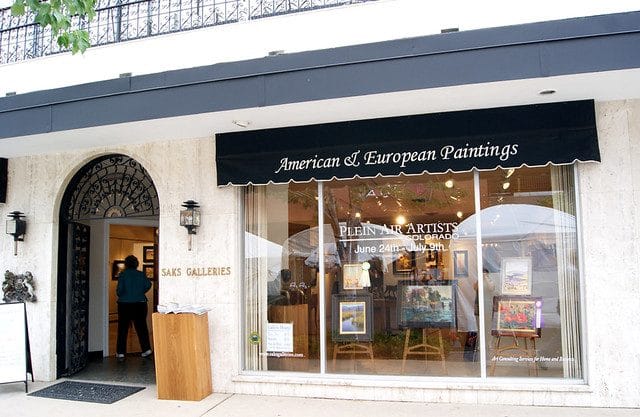 So did I find anything besides inspiration at the Festival this year?  Well, I have to say I looked very, very hard!  The prices can be quite high at this show, and though I understand the focus of artists to sell larger works, I wish more of the exhibitors would have made more accessible pieces for the moderate shopper.
I did see customers buying a few big pieces, but I also saw a lot of people looking, browsing and leaving booths.  I think a lot of vendors missed an opportunity to sell a higher number of lower-priced items. I was lucky to spot these fun handmade pendants by clay artist Amanda Barr. You can find her work at No Tengo Miedo Clay.  I can't wait to create a few new jewelry pieces with these!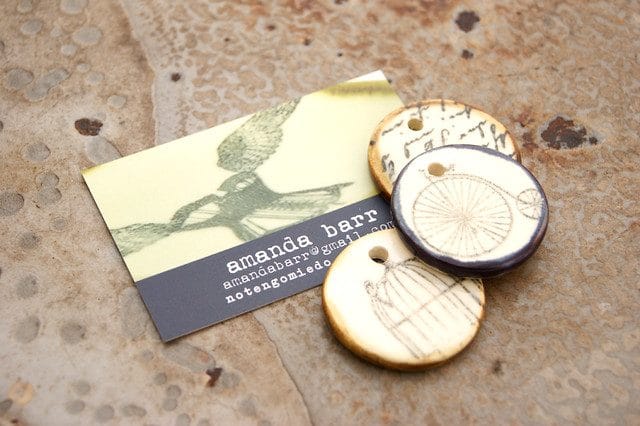 Have you ever been to The Cherry Creek Arts Festival?  I love attending Arts Festivals, and would love to hear about your favorites!
Spread The Love, Share Our Article