"The world is a book and those who do not travel read only one page."
– St. Augustine
My family and I recently embarked on an Old-Fashioned American Road Trip from Denver, Colorado to Indianapolis, Indiana.  After much planning and preparation (which I shared here), we woke up early and hit the road for our 16 hour trek East across Colorado, Kansas, Missouri, Illinois, and Indiana.
It rained most of the way there, but we kept it fun by watching movies, playing games, reading (and crafting, of course!)  When we reached St. Louis, we took the time to navigate slightly off I-70 so the boys could see the St. Louis Arch, "The Gateway to the West."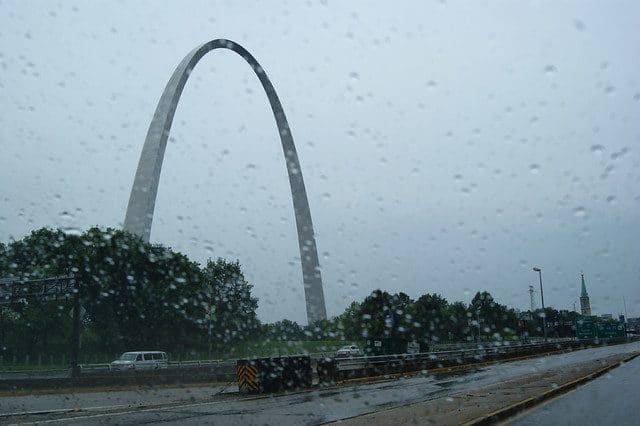 The Arch is truly a landmark worth visiting.  Unfortunately we didn't have more time, but it would have been fun to ride the elevator to the top and peer out the tiny windows (not to mention that standing at the base of the arch would be a very effective way to make yourself feel like an ant!)  Instead, we opened the windows, let a few raindrops in, and drove slowly down an old cobblestone road directly near the arch. We felt like we were on a covered wagon, and had fun hanging on to our seats!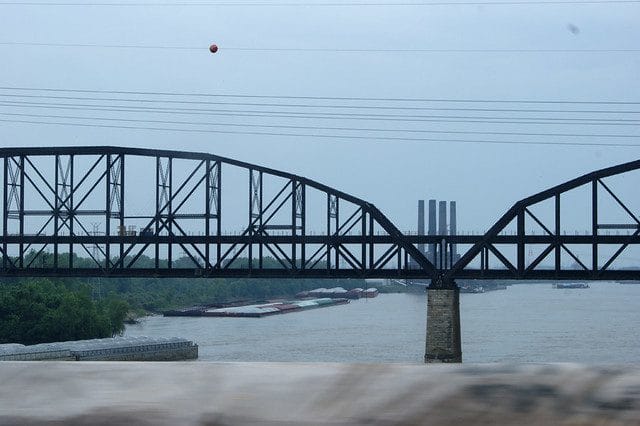 The Mississippi River was indeed mighty when we crossed over, as the area has been continually bombarded with rain and severe storms this spring.  To see this massive waterway surrounded by thick, lush trees and sharing the landscape with wonders of human architecture, engineering and industry is a sight to behold (and certainly one we don't replicate in Colorado!)
We hardly stopped at all the entire trip, but due to an untimely, (ahem…) "call of nature" we wandered off the road and stopped here….
The Infamous Tourist Trap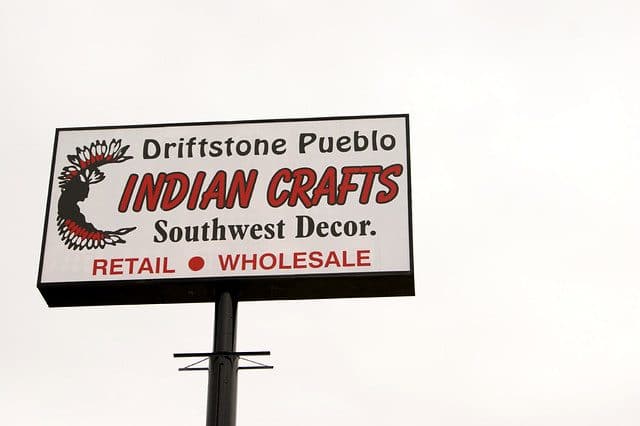 But what to our wondering eyes did appear… just off the interstate near St. Elmo, Illinois was an Indian Craft Wonderland! (Makes perfect sense right?!)  While one child hastily ran inside to take care of his emergency, the other one became instantly giddy with the ENORMOUS selection of tschotskies.  (Imagine wide eyes and a choir of angels singing!)
There were bows and arrows, rocks and fossils, animal skins, pencil sharpeners and postcards, t-shirts and moccasins, and a little tank made completely of welded bullet casings and spray painted gold.  Like the idol from Indiana Jones, this was the coveted item that was purchased and traveled all the way back home to Colorado with us.
While all the tank excitement was going on, I walked to the back of the store… and look what I found (cue the angels):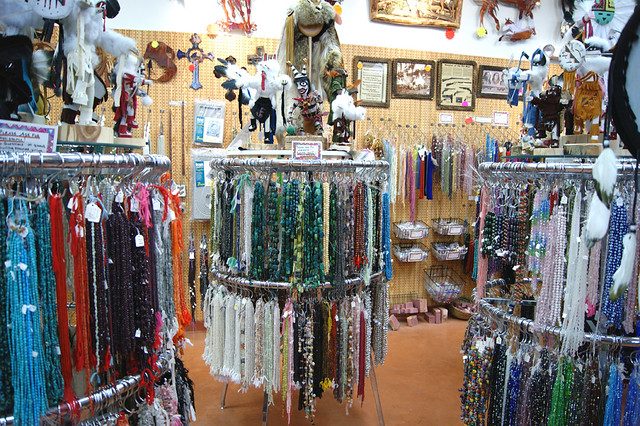 Destiny? I think so! My husband just laughed and rolled his eyes when I walked back up to the front dripping with strands of beads (they were really cheap!)  He also kindly held them for me while I raced to the car to get the camera so I could share this with all of you!
Of course you couldn't have a proper tourist trap without the accompanying teepee and Indian that plays the drum when you plug him in!  We had so much fun! I can't tell you how nice the people are that work here!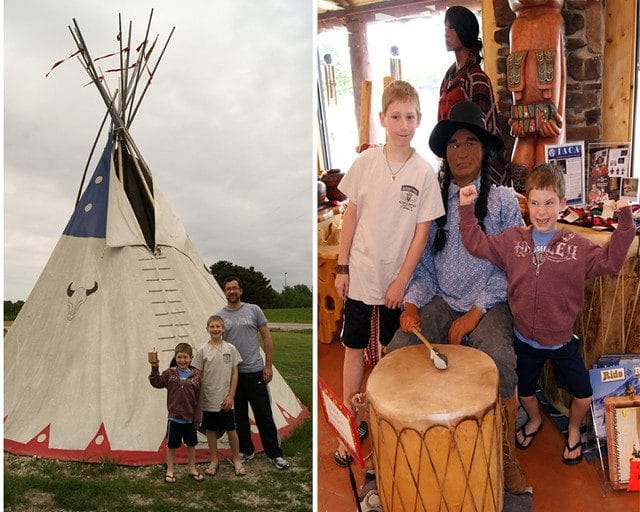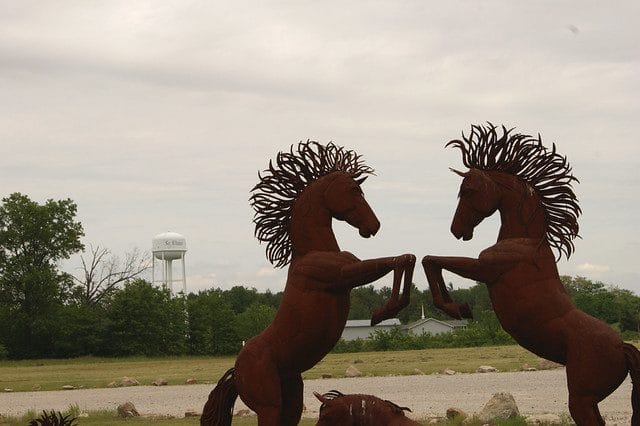 Alas, we had to say goodbye to our new friends and continue on our journey with our new treasures in tow. This was precisely why we wanted to drive. There is something about watching the landscape physically change on your journey that makes travelling a more meaningful experience.  Talking with different local people and getting off the road for some unexpected sight-seeing creates memories to treasure the rest of your life.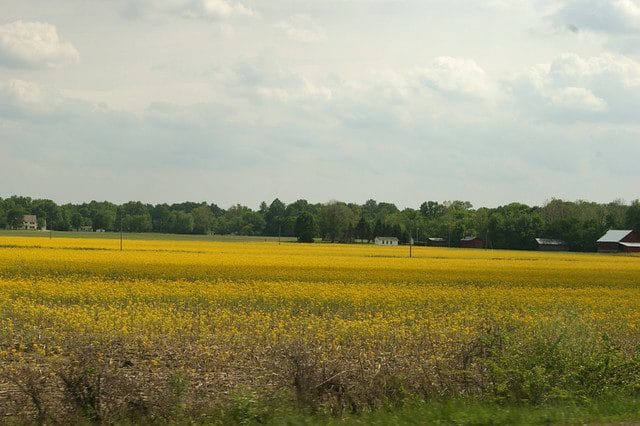 Gazing out the window at such beautiful wide open spaces invigorates my soul.  Scenery like this makes you take those big inhalations and causes you to "mmmm" on the exhale.
What are some traveling adventures you've been on? I'd love to hear your stories, and I'll be sharing more of mine soon!
Spread The Love, Share Our Article