Color Inspirations: April {Cerebral Cerulean}
Categories: April, Color, Inspirations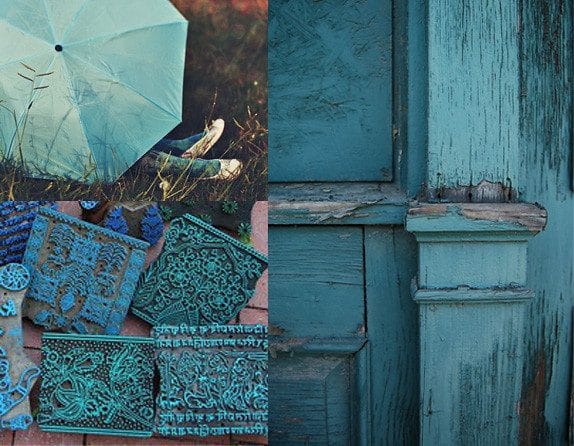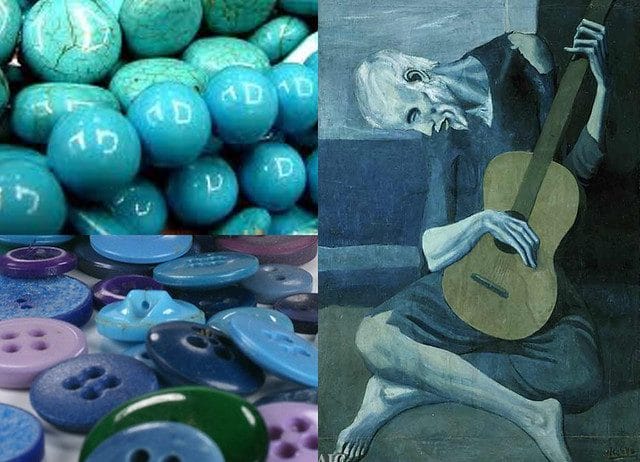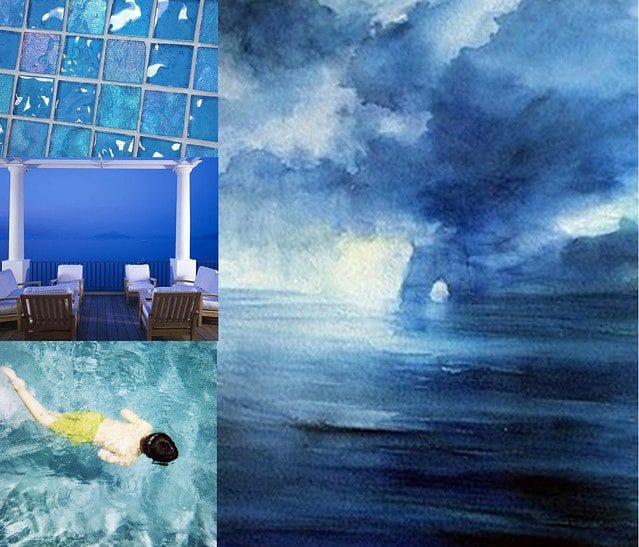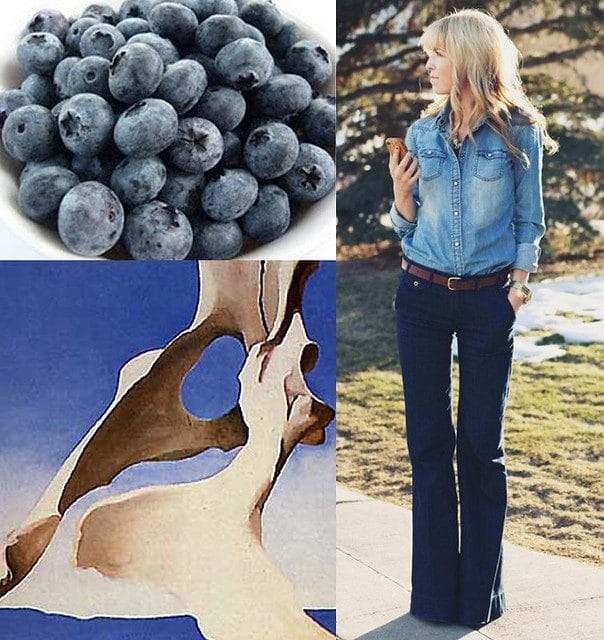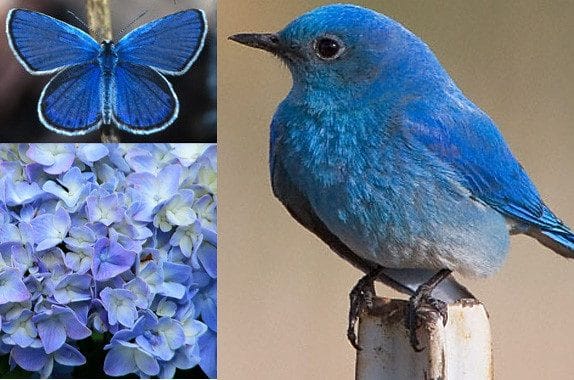 Blues No.1: Blue Umbrella, Distressed Blue Wood, Blue Stamps
Blues No.2: Blue Beads, "The Old Guitarist," Blue Buttons
Blues No.3: Blue Glass Tiles, Blue View of Capri, Blue Swim, Blue Watercolor
Blues No.4:Blueberries, Blue Jeans, "Pelvis with Distance"
Blues No.5: Blue Butterfly, Bluebird, Blue Hydrangea
Having spent the entire weekend studying color, it is refreshing to look exclusively at the many nuances of blue:
Smooth. Wet. Gusty. Weathered. Worn.  Feathered.  Mournful. Juicy.  Delicate.  Limitless.
Whether Ultramarine, Cerulean, Cobalt or Azure, blue is a soothing, calming and brilliant color.  As a primary hue, it touts its authority as an essential component of thousands of other colors-even lemon yellow has a touch of blue!
Blue is said to be a color of the mind, and inherently soothing.  It is the color of clarity. Blue recedes into the infinite distance, and is often cited as the most popular "favorite color."  Blue evokes strong emotions, and is the only color that can boast a musical genre of its own!
How does blue inspire you?
Spread The Love, Share Our Article