Merry Christmas: The Nativity in Art History
Categories: Art History, Christmas, Holidays, painting
"Today in the town of David a Savior has been born to you; He is the Messiah, the Lord. This will be a sign to you: You will find a baby wrapped in cloths and lying in a manger.
"Suddenly a great company of the heavenly host appeared with the angel, praising God and saying, 'Glory to God in the highest heaven, and on earth peace to those on whom his favor rests.' " – Luke 2:11-14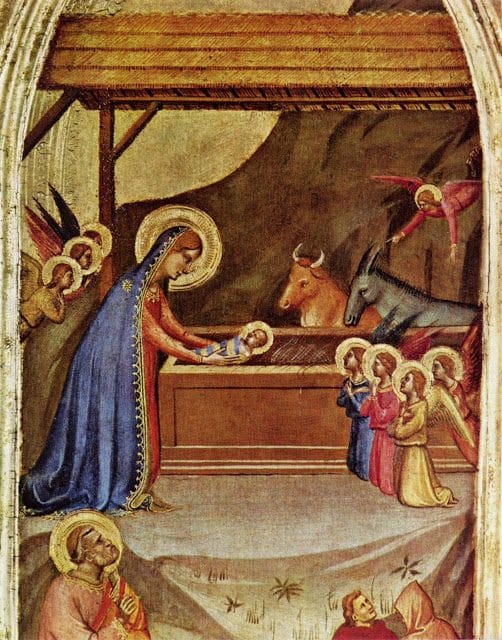 "Geburt Christi" by Bernardo Daddi, oil on wood, c.1325-1350
From the Proto-Renaissance, or "Quattrocento" period in Italy.  Bernardo Daddi was influenced towards realism by the paintings of Giotto.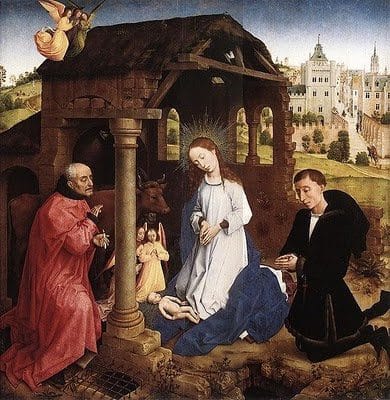 Pierre Bladelin Triptych central panel, by Rogier van der Weyden
In this nativity by Rogier van der Weyden the usual simple shed, customary since Late Antiquity, developed into an elaborate ruined temple, initially Romanesque in style, which represented the dilapidated state of the Old Covenant of the Jewish law.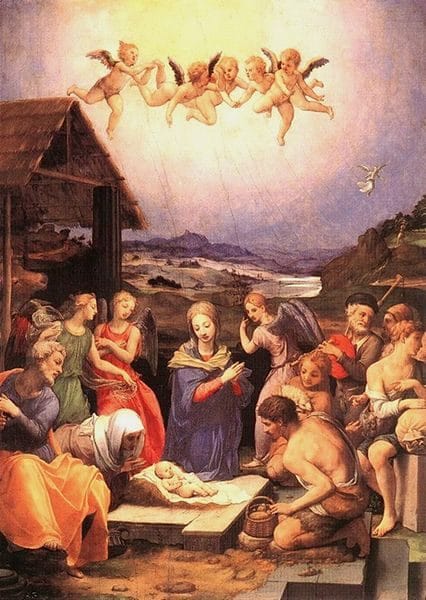 "Worship of the Shepherds" by Bronzino, oil on wood, c 1534-1540

Bronzino was an Italian Mannerist Painter from Florence. Mannerism is notable for its intellectual sophistication as well as its artificial (as opposed to naturalistic) qualities.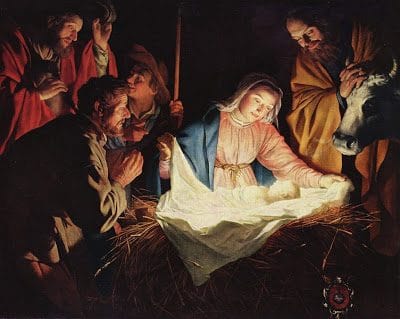 "Adoration of the Shepherds" by Gerard van Honthorst, 1622
Showing the use of Caravaggio inspired chiaroscuro, nighttime and candlelit scenes were a signature of Dutch painter Gerard van Honthorst and characteristic of the Baroque period.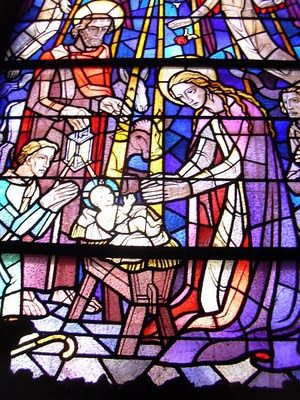 Modern stained glass from the Taufkapelle, Koblenz-Arenberg


These traditional images from centuries ago are still breathtaking to behold.  Their inspirational subject matter and distinct influential styles still captivate us.


Elysian Studios wishes you a Very Merry Christmas and a Happy New Year!




Spread The Love, Share Our Article