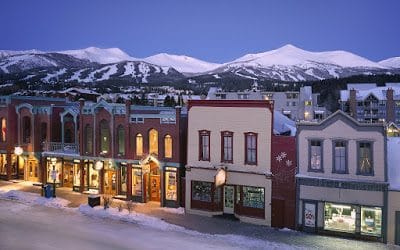 I adore Breckenridge! It is the quintessential Ski Resort Town.  Not flashy, but sophisticated enough to keep you coming back for more!  I never have enough time to just wander, as other members of our group have things they want to do as well (like I said, lots &lots for everyone to do!)  This Black Friday was spent shopping local boutiques, and I want to highlight the fabulous finds we discovered!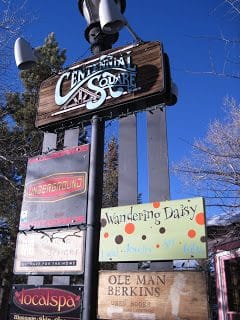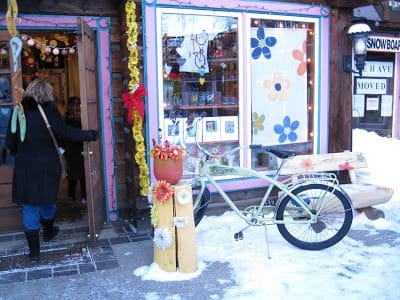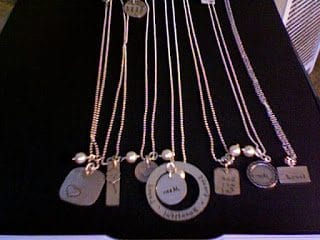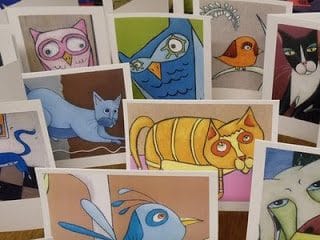 Being in this shop just makes you feel like you are cruising around on their signature bike, happy-as-can-be.  It has adorable handmade goods by a variety of artisans, at very reasonable prices!  I was shopping with my mom, and we both had to stop and decide what we were buying, 'cause there was no way we were leaving without picking up something cute to remember our day!  I bought three prints on cards by Cathy Dailey Designs, that I will be framing together.  Her images of birds and dogs crack me up!  Visit her Etsy shop here for originals (they are so reasonably priced, I would have bought one at the shop if they had any on hand!)
My mom picked up one of these delicate necklaces made by the shop-owner, which she will layer with other silver chains and wear all the time!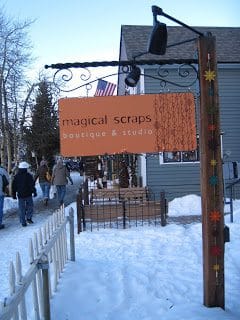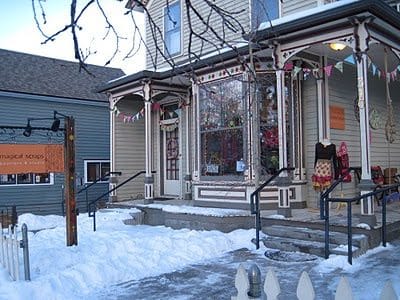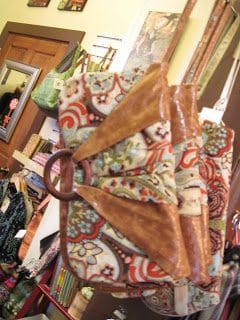 This adorable shop specializes in clothing and accessories for women and children: Handbags, belts, appliqued clothing, jewelry… there's lots to keep you entertained!  I had my eye on this cute clutch- I love the design! Alas, it was just too small for this mom who is always toting everyone else's stuff! Then, because I really wanted the purse, I talked myself out of a pair of earrings that were so dang cute (and well priced), that I think I am going to have to call the shop! Ever do that??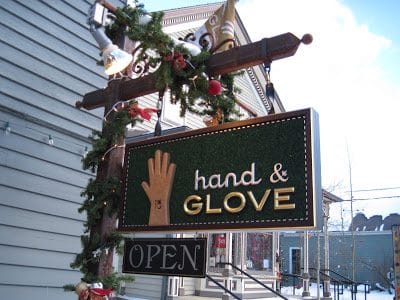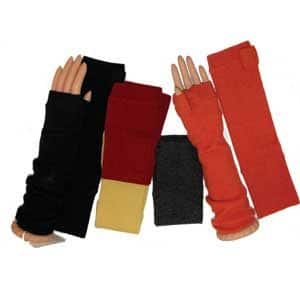 This small shop had wonderful customer service!  We were encouraged to try on, and showed many styles that suited our needs.  Leather, knit, plain colors and patterns, there was a lot to choose from! They had a wide variety of fingerless gloves, including this yummy arm-length style in cashmere! 
"The Bay Street Company"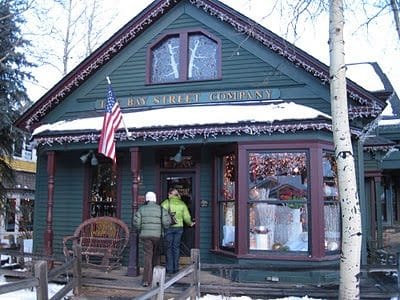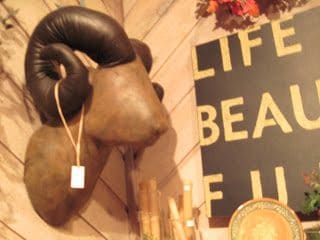 This deceivingly little shop has a ton of merchandise! From books to candles to handmade guinea hen sculptures, you are bound to find something you can't live without!  I had my eye on the fabric ram's head, and these stacked rock sculptures.  Unfortunately, our significant others were calling, as they were reserving a table at our favorite spot for dinner, so we had to hurry on our way!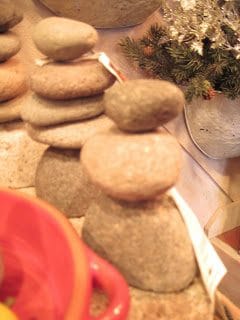 "Breckenridge Bead Gallery"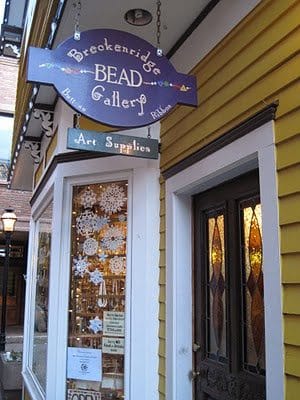 This is an itsy-bitsy shop, off-the-beaten-path, but worth a stop if you're a beader!  Amazingly, it's hard to find a local bead shop in the Denver suburbs, so I enjoyed the change in selection!  I picked up these Chinese lampwork beads to use as focals for three necklaces I have planned.  The shop had lots of different beads to choose from, and some wonderful beaded jewelry to purchase!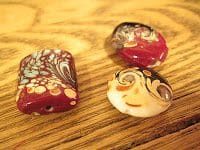 Next visit to Breckenridge will be all about the galleries, and we'll explore what fine art they have available.  But today was fun, lighthearted shopping! Plus, we had hiked it up and down the sledding hill at Carter Park that afternoon, so we were tired…and on our way to Eric's for a beer!