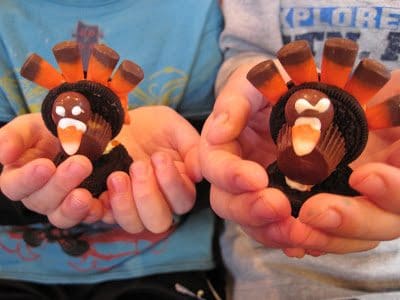 We love the holidays simply for the time we get to spend together doing out-of-the ordinary things.  This is a simple (and yummy!) craft to do with children.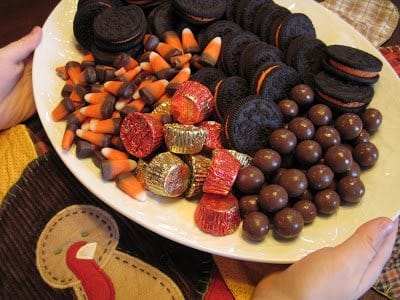 You'll need:
1 package Oreo Cookies
1 bag Reese's Miniature Cups
1 box Whoppers Candy
1 bag Candy corn
White icing (We used prepackaged Betty Crocker Decorating Icing)
To Assemble: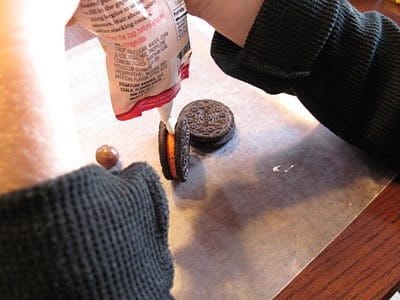 1. "Glue" two Oreos together with the icing. Be generous, and you may need to hold it for a minute to stabilize.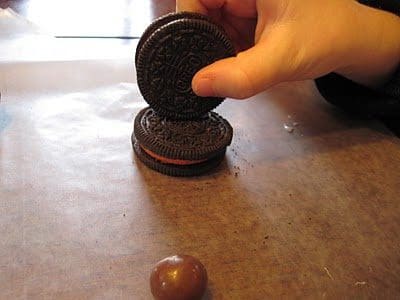 2. "Glue" one Reese's cup with the widest side pressed against the back Oreo.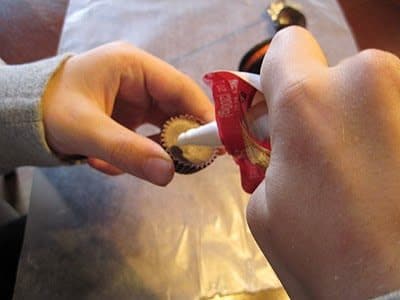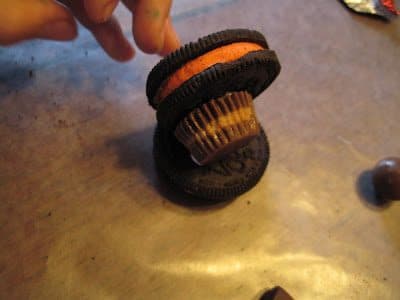 3. Add the Whopper on top of the Reese's cup for the head.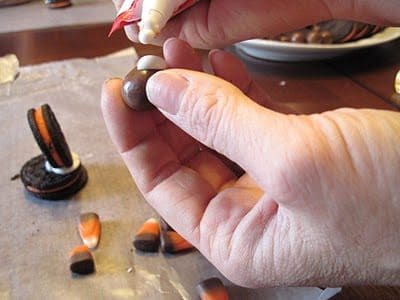 4. Stuff Mr. Turkey's candy corn feathers into the Oreo icing (don't push them too far in or the cookie will separate.)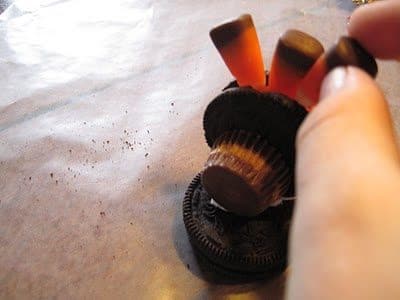 5. The beak is the pointed end of a candy corn.  Adhere this with icing and add two icing eyes.  We found it easiest to lay the turkeys on their backs, and then we left them for the icing to set.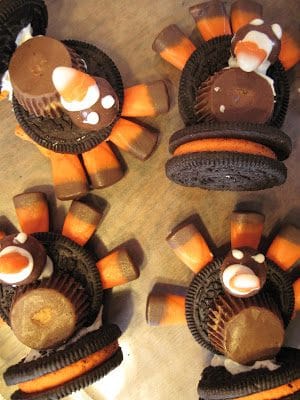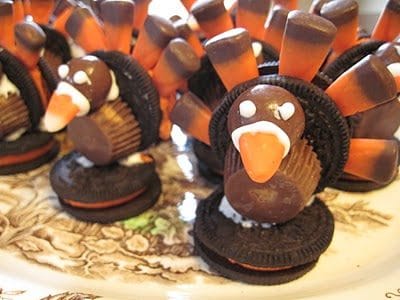 These are going to be so cute set at our Thanksgiving table, and the kids had a great time creating their flock of turkeys!