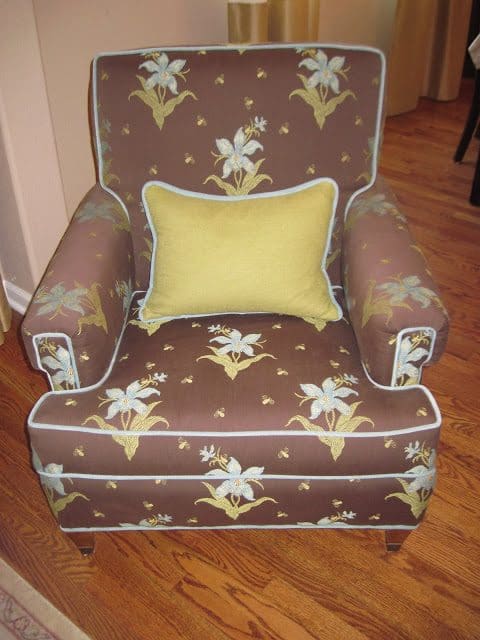 "Welting" is a cloth or covered cord sewn into a seam for reinforcement or embellishment. It can be made out of the same material as the body, called "self-welt," or from a different material, called "contrast welt." 
Welting, cording, fringe and tassel all add a custom look to a sewn project. The next time you are shopping for pillows and upholstered pieces, or perusing your favorite home decorator magazines and catalogs, take time to notice the details of the seams.
Decorative trim comes in a sumptuous variety of styles and colors and can be either sewn in seam, or top stitched to a piece, depending on the design of the piece and function of the trim. "Cording" is a style of decorative trim that is a twisted or braided cylinder. "Fringe" comes in many styles, from "brush fringe" (top photo) to "ball fringe" or "tassel fringe." "Gimp" is a flat twist or braided band that is almost always top stitched or glued on an upholstery project. 
Decorative trims can be found at local fabric stores or special ordered through interior decorating stores or the internet.
Want to learn how to make your own custom welting for your sewing projects? Click Here to see my tutorial.