The Denver Broncos are the AFC Champions this year and headed to the Super Bowl!
It's time to get our team craft on….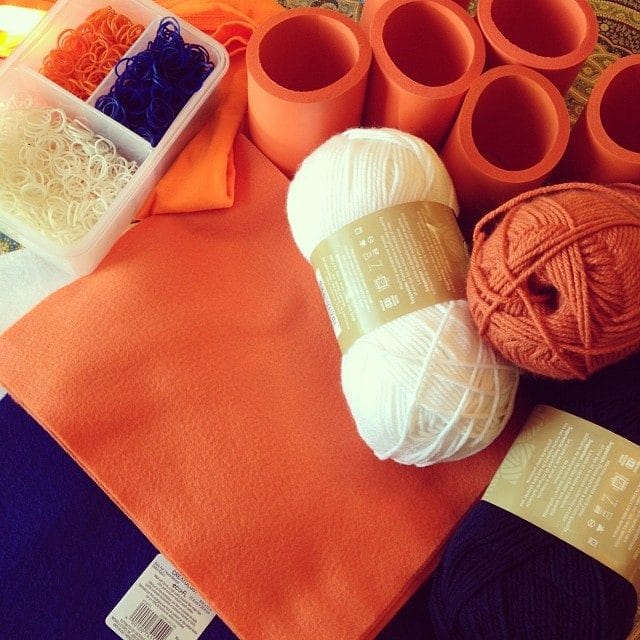 photo by @elysianstudios on Instagram
I realized last weekend, that I had not stocked up on enough Broncos gear before the big AFC Championship game.  I am from Indiana, so I've been a big Colts fan for years, and an especially big fan of Peyton Manning!  After Peyton moved to Denver, we retired most of our Colts attire, and have been slowly replacing it with Broncos gear. But now we're in the Super Bowl, and it's time to get serious!
I've raided our local craft stores and am making room for more orange and blue around our house and in my wardrobe.
First up: a crocheted scarf…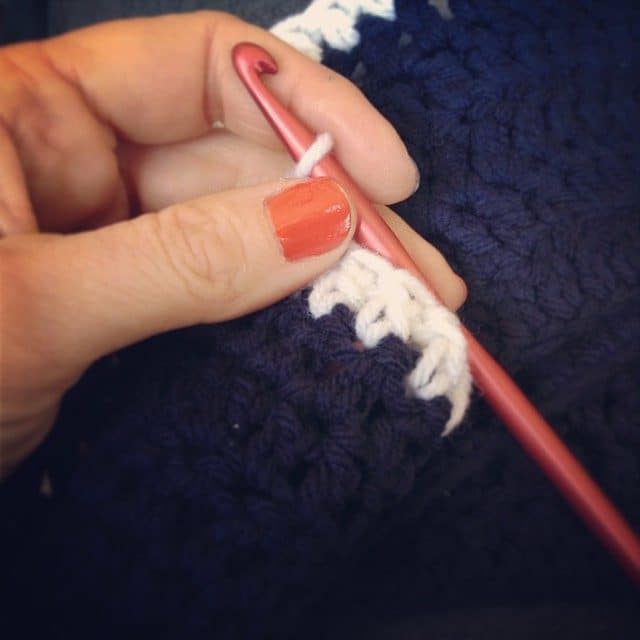 photo by @elysianstudios on Instagram
I've taken up the knitting needles before, but never the crochet hook.  I knew I needed a bold, cozy scarf pronto, so crochet was the only way to go.  Luckily, Michael's had a great yarn sale this week, too!  Score!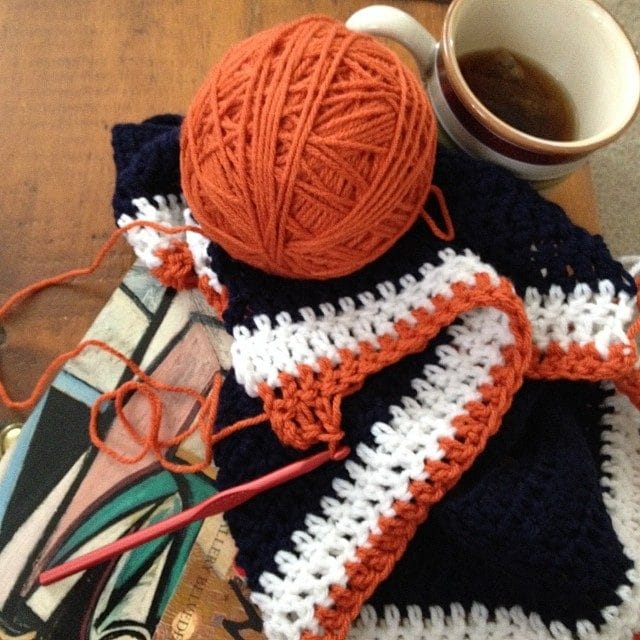 photo by @elysianstudios on Instagram
I followed this easy YouTube tutorial by Tracy Nguyen and just switched it from two colors to three.  I love the scarf, and I'm making the same pattern in more colors to get me through the end of winter.  I am totally hooked on crochet!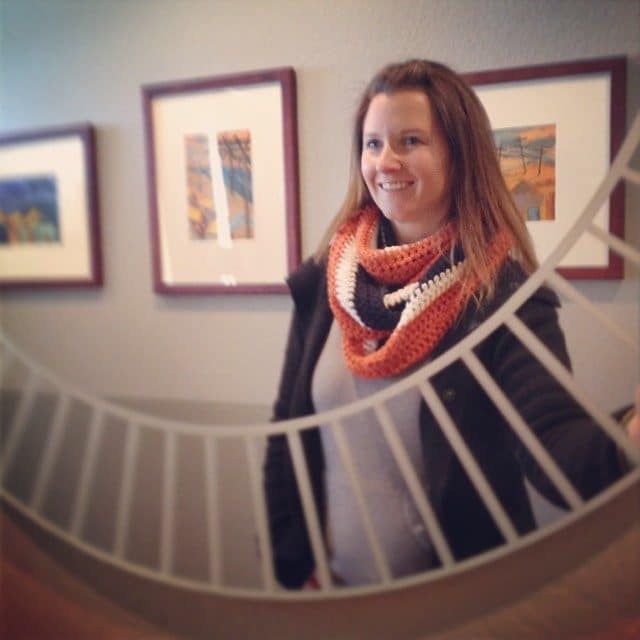 photo by @elysianstudios on Instagram
So with all the hooking and looping, the Rainbow Loom was calling my name.  We originally got one of these to craft with my niece, but we soon realized how awesome the rubber bracelets and necklaces are!  Even my boys came up with guy colors for cool bracelets.  Of course I needed a few orange and blue bracelets to add to my stack!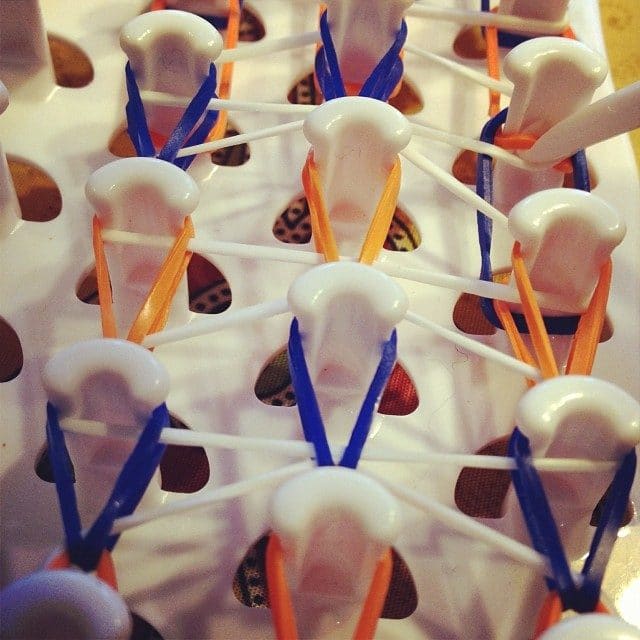 photo by @elysianstudios on Instagram
Warning, even though Rainbow Loom Jewelry Made Easy! looks easy, one falsely looped band sends the whole project to "ppbbllllt!"  It's not too hard to get a complicated pattern to work though, and I love the way these bracelets turned out.  Don't hesitate to mix these fun,colorful bracelets in with your nicer jewelry!  I stacked mine with an artisan leather bracelet, but a sterling silver bracelet would look great too!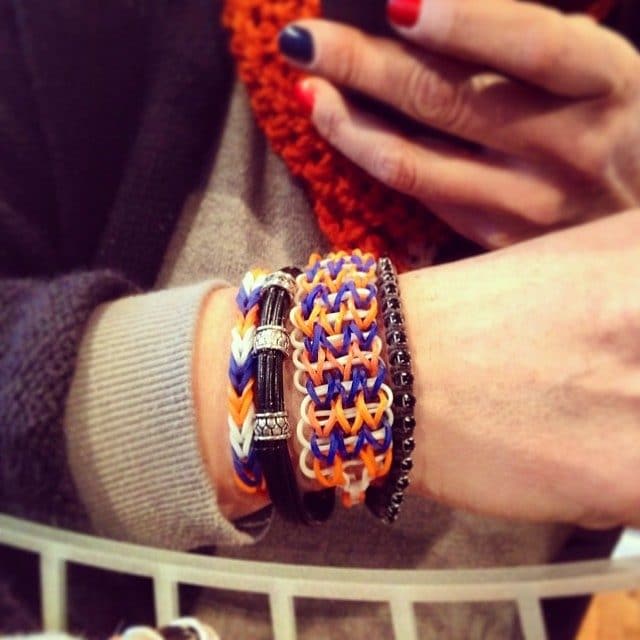 photo by @elysianstudios on Instagram
I have a few more team craft ideas to share, and I better get going!  The big game is only a week away!  Of course, you can be a fan all year round!
Sneak peek of the next craft: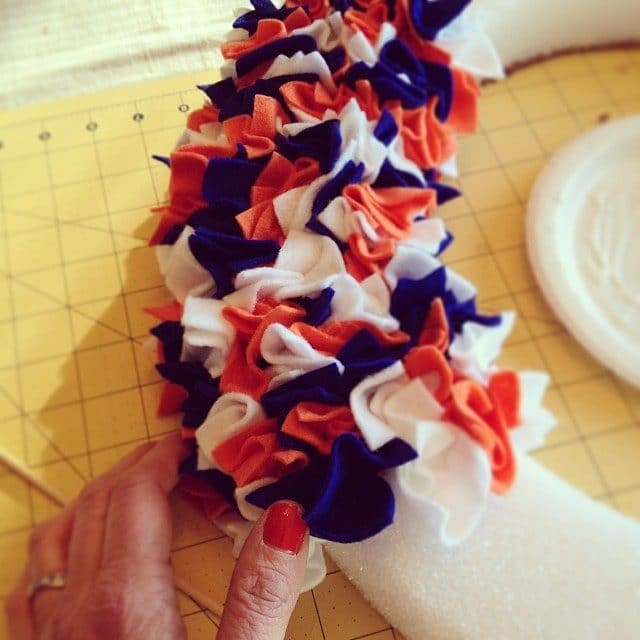 GO BRONCOS!
Want to keep up with my crafting adventures?  Be sure to follow me on Instagram!  See you there!