Did you know that one important consideration when buying a painting is the "substrate," or surface on which the work is painted?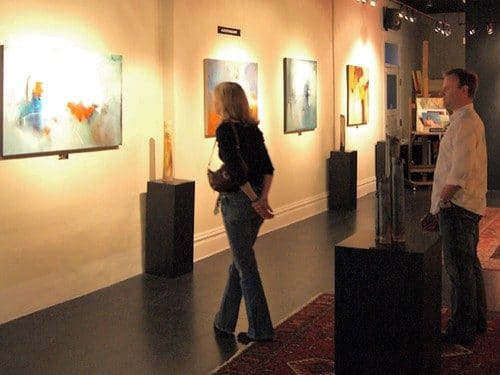 There are many types of surfaces that artists paint on: paper, board, metal, and canvas are the most common.  Each surface has its own benefits and disadvantages when you consider durability, archival quality, weight and ease of framing and hanging.  Each surface also provides it's own appeal to the artist.
For my work, I prefer the texture of canvas.  For small paintings or studies, I may choose canvas panels or canvas sheets that are mounted to board. These are economical and lightweight and very easy to frame.  However, nothing compares to the "bounce" and "timbre" of a stretched canvas over a wooden frame.
At Elysian Studios, I have a fully functioning workshop that allows me to build and stretch my own canvases for my paintings.  I believe that being involved in this process of the work's creation allows me to have exceptional quality control, and the freedom of complete customization.  These are "Gallery Wrapped" Canvases, which means that the sides are intended to be visible, so they are painted to match the rest of the image.
Would you like to see this process in action?  I've created this short video to share a peek into our workshop! Enjoy!