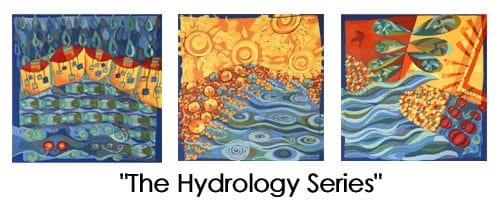 My new series of three paintings is centered on the theme of the Water Cycle. Water rains down, is intercepted by plant life, flows down through the ground and returns to the sea, where it evaporates back to the sky.  Rendered in a bold abstract and color-filled style, these pieces look wonderful displayed together, but are also beautiful on their own.
All three paintings are for sale individually, and photographed  in detail below.  Painting features are at the bottom of this page, and are the same for all three pieces.
"Precipitation to Subsurface Flow"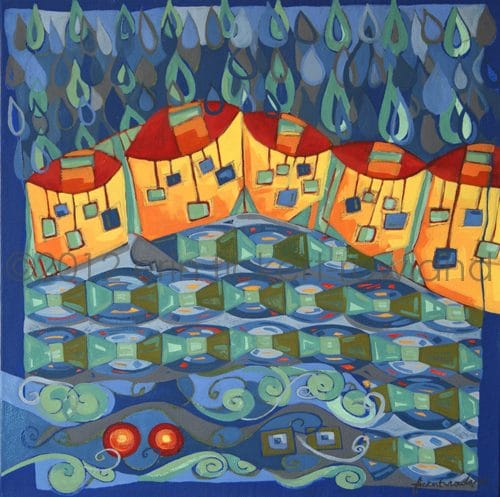 Painting Details: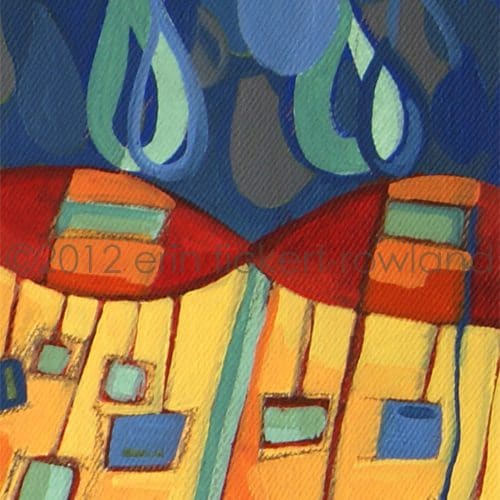 (Top Center)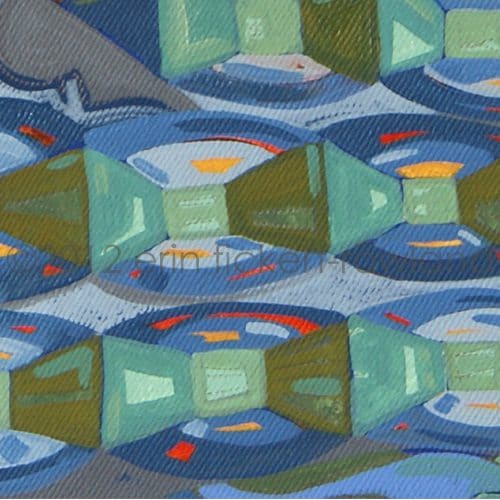 (Middle Center)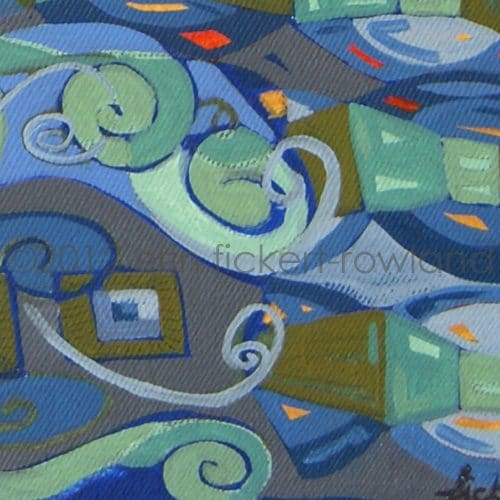 (Bottom Right)
Price: $560.00
"Open Water Evaporation"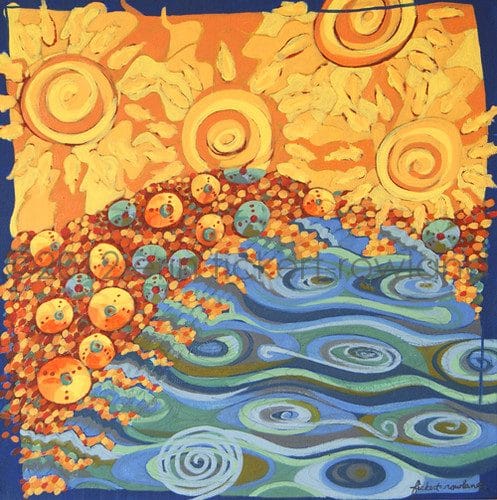 Painting Details: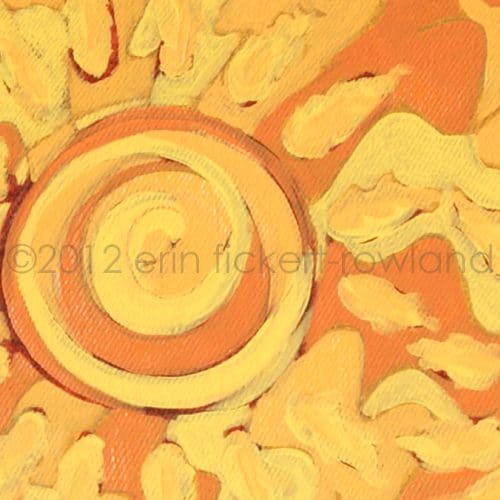 (Top Left)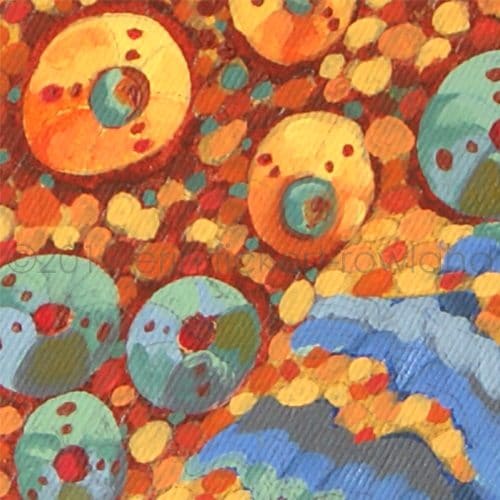 (Center Left)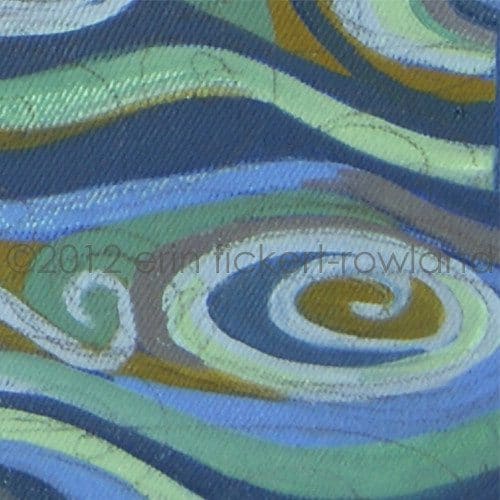 (Bottom Right)
Price: $560.00
"Canopy Interception and Streamflow Return"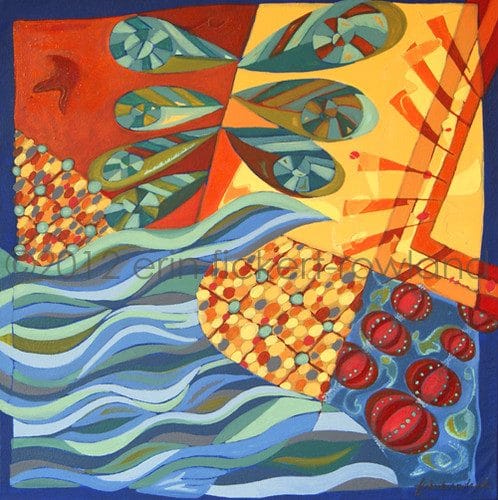 Painting Details: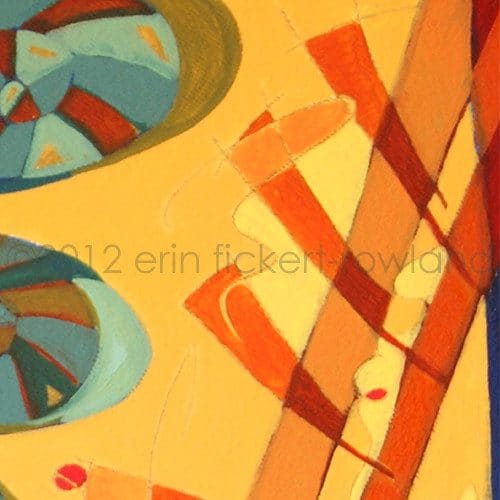 (Top Right)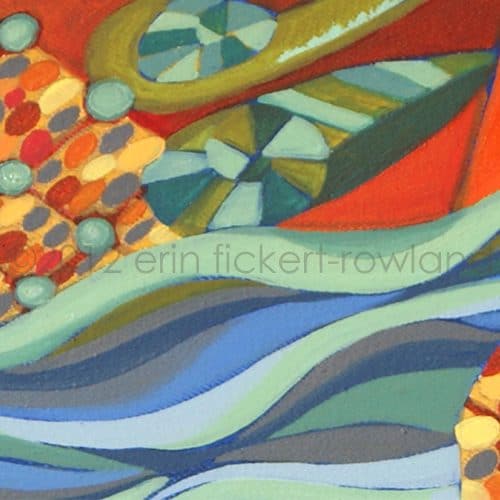 (Center Left)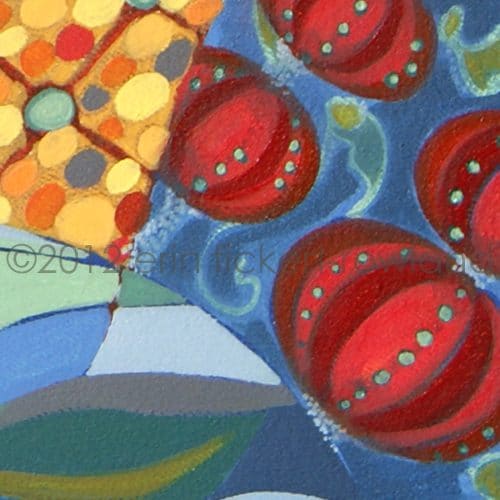 (Top Left)
Price: $560.00
Each painting is available for sale, and has the following features:
Original Oil Painting by Erin Fickert-Rowland
18 inches wide x 18 inches high
Oil on Hand-Stretched Canvas, with Graphite
Signed in Oil by Artist, bottom right
Titled, Dated and Signed on Back of Canvas with Archival Ink
Gallery-Wrapped Canvas (no need for framing)
Wired and Ready to Hang, with Bumpers to Prevent Tilting and Protect Wall
Paintings Come with A Certificate of Authenticity
Shipping for each painting is $25.00.  Please contact me if you live in the Denver area, or require International Shipping.
These paintings are available in the Denver Area at Mountain View Pain Center, Centennial.  Please stop by to see these pieces, and more of my paintings!
Have questions? For more information, email Elysian Studios!