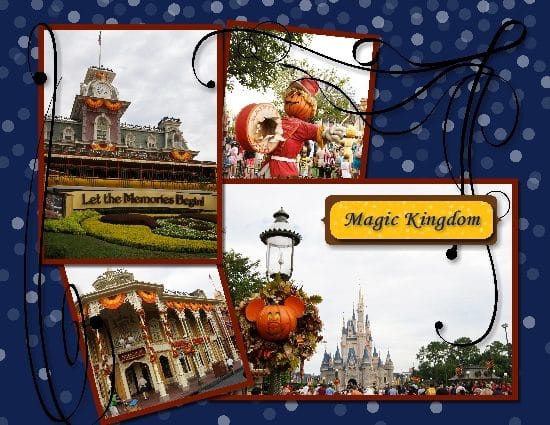 Vacations are such a special time to relax and  have fun with your family, but finding ways to capture and share your experiences can be challenging.  Here are some tips I learned on our recent Disney trip to help you preserve your memories for years to come:


1. Take Scenery Photos:
Set the mood, and begin to tell your story.  Remind yourself what it felt like to be immersed in the environment, and share it with others.  Entrance signs, seasonal decorations, and architectural or natural details are all photo-worthy subjects.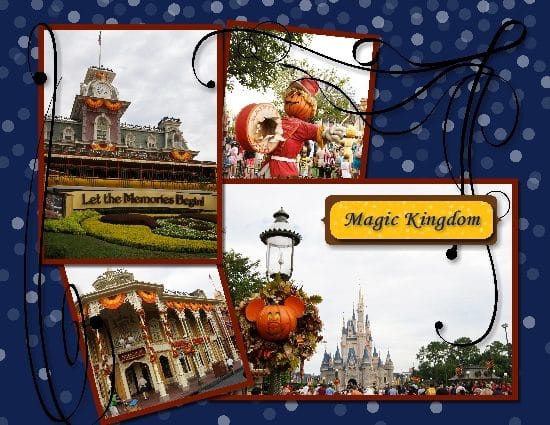 2.  Take Sequential Photos of Action:
Don't limit yourself to the "Stand here and say 'Cheese' " snapshots.  Those are great, because you always want to see brilliant smiles; however, take pictures leading up to that moment, and even afterward.  You never know what might happen!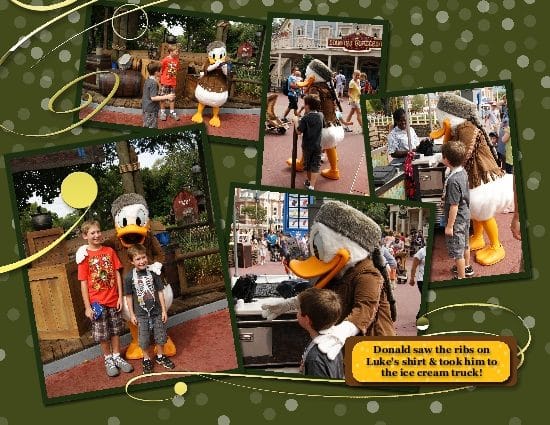 3.  Capture a Conversation:
What were you talking about? Take a picture of people talking, or of the subject of the conversation.  Silly faces, odd expressions, and raucous laughter will spark memories years later.  Even if you can't remember what you were talking about, these expressions capture personalities beautifully.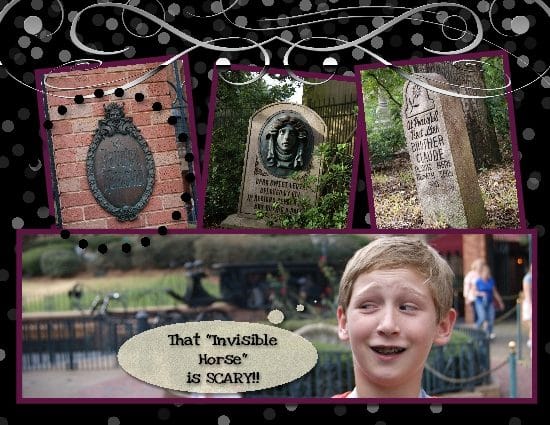 4.  Diverge from the Plan:
Vacations require planning- usually lots and lots of it! But the FUN  happens when you spot wonderful little opportunities and take advantage of them!  You just never know what  magical moments will present themselves (like finding Goofy in his Pirate costume when you are waiting in line for a ride!)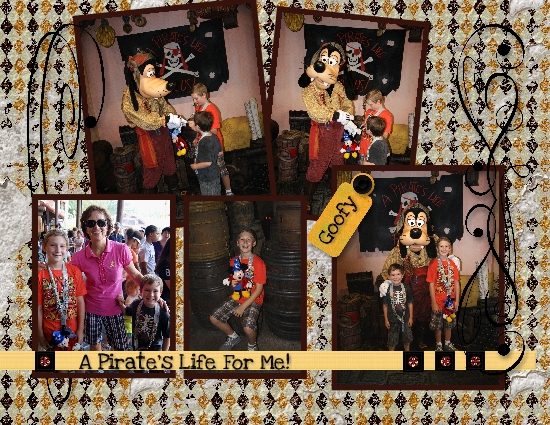 5.  Remember The Night:
Just because the sun goes down, doesn't mean taking pictures is over!  Plan to take pictures at night, or in dimly lit places, during your trip.  You can capture beautiful effects, and eliminate the harsh glare of a flash.  Most cameras have a night setting (indicated by a moon and star icon), or you can set your camera to a slower shutter speed.  Purchase an inexpensive Monopod online or in the camera section of Wal-Mart or Target.  This is much easier to transport and set up than a tripod, yet is essential for providing extra stability for low light situations.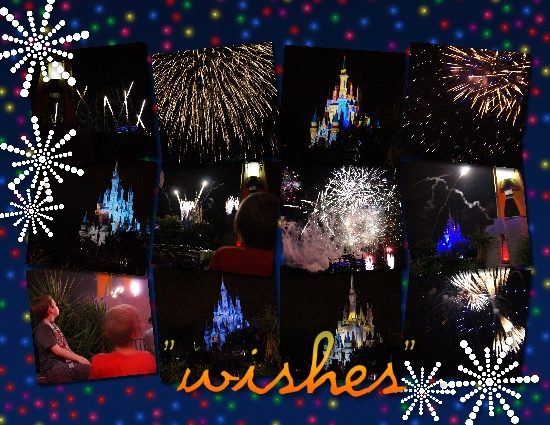 6.  Constantly View Your Photos:
What a wonderful digital world we live in where we can view our photos right away! Remember the days of having to wait until you got home to take rolls of film to the developer?!  Take advantage of this brilliant technology by viewing your digital photos immediately, either when you have a break from taking photos or at the end of each day.  Not only can you free up space by deleting poor photos, but you can see what photo techniques are working, and which ones aren't.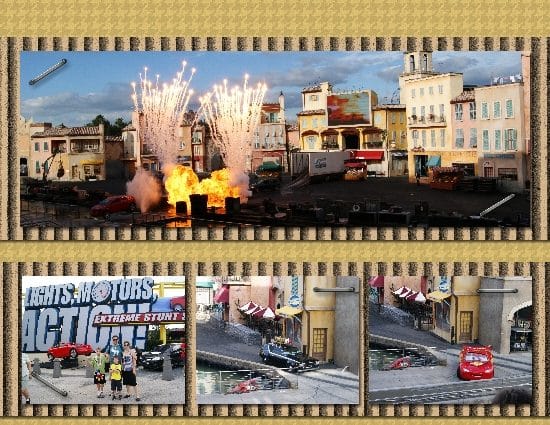 7.  Take A Blank Memory Card:
If you are like me, you have several memory cards running around that are filled with day to day personal and business photos.  If you are going on vacation for a week or more, I strongly suggest you buy a fresh card (which is so much easier than taking time to clean up an old one!).  Now you are free to take lots of pictures, and you won't lose focus when you are reviewing and organizing your vacation photos.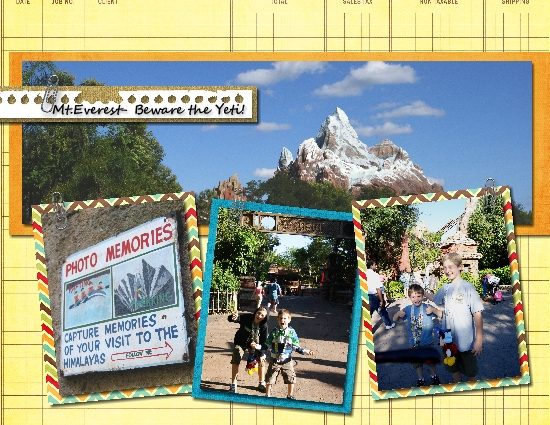 8.  Organize Photos A.S.A.P.:
View your pictures on your computer. Delete the poor photos, Edit the ones that need a few touch-ups (my vertical pics always have to be rotated), and Organize your pics into folders with recognizable file names.  I organized mine into folders by destinations (Magic Kingdom, Epcot, Downtown Disney, etc.) and then named the pictures in each folder by subject matter (Mickey1, Mickey2, Fireworks1, Fireworks2, etc).  Now you can find, print and share individual photographs quickly and easily.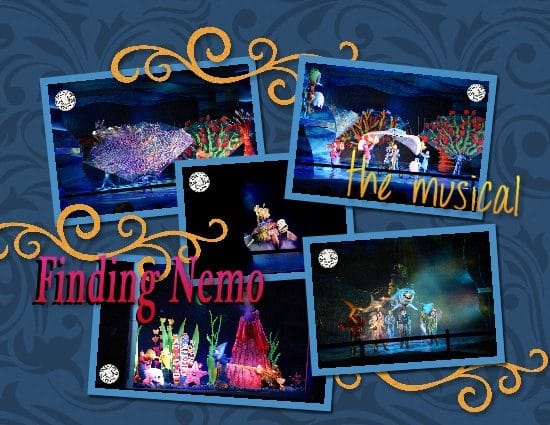 9.  Use A Digital Scrapbooking Software:
If "a picture is worth a thousand words" then a lot of pictures tells an entire story.  Collage your photographs onto themed digital pages with titles and journaling to paint the details of your adventures.  I love using the My Memories digital scrapbooking software.  That is what I have been using to create the images you see here! It comes with a nice variety of features, and has more you can download for free on the website.  Did I mention I am giving away a FREE copy of this? Hurry over to my Giveaway, it ends Friday October 28th!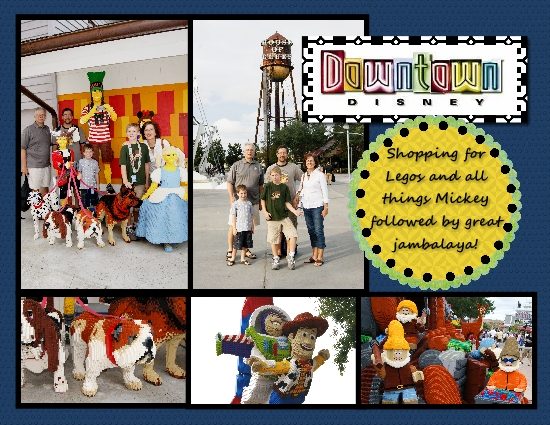 10.  Share Your Memories:
You've taken amazing pictures, organized them and created beautiful digital pages- now share them!  Family and friends want to see where you've been and what you've done.  Upload your pictures to your social media sites, publish them on your blog, and print a few keepsake books.  Create a new background for your computer desktop or a calender for your home or office.  All of these things also make perfect gifts!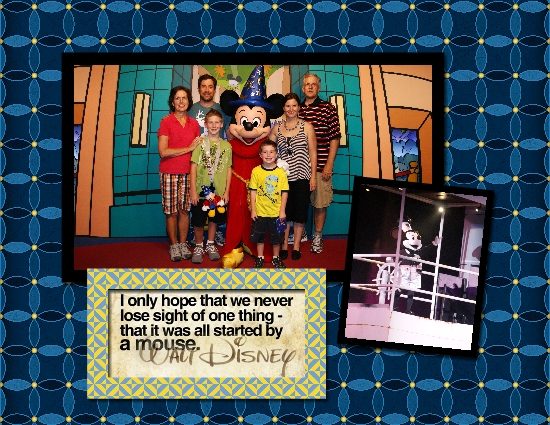 With some planning and organization, creating beautiful memories from the photographs of your vacation can be simple.  Your efforts will be enjoyed for years to come!
Spread The Love, Share Our Article