How Seurat, Signac & Pointillism Influenced My New Painting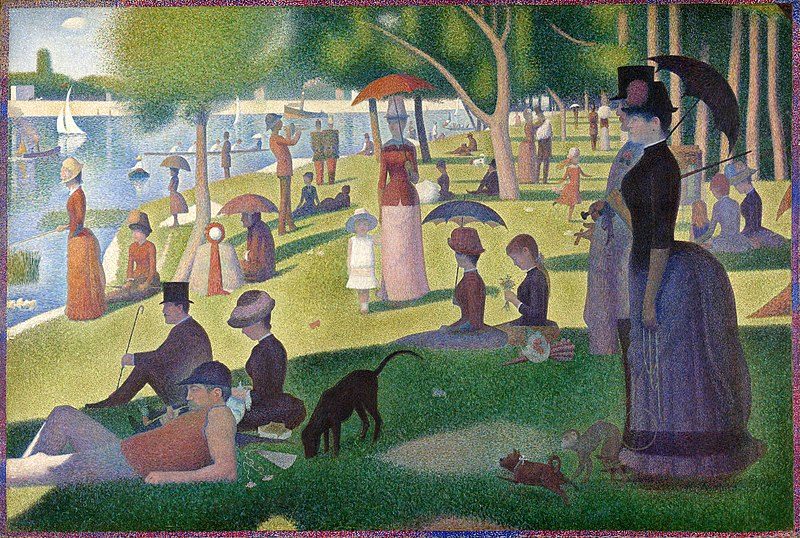 "Sunday at La Grande Jatte" by George Seurat

 
Have you ever seen "La Grande Jatte" at the Chicago Art Institute and imagined the exhilarating experience of stepping right into the enormous canvas full of beautifully dabbed paint?  George Seurat's Magnum Opus showcases his developments in color theory, which broke free from the contemporary trend of Impressionism to establish a new branch of Art: Neo-Impressionism. Intent on developing an incontestable system that approached color from a scientific standpoint, Seurat named this style "chromoluminarism" and then settled on the term "Divisionism."
By painting individual dots of pure color directly next to each other, the viewer was to optically blend these colors into a fuller, more vibrant, range of tones. Paul Signac, another practitioner of this method, was actually the painter that adopted the term "Pointillism," by which this style is known today.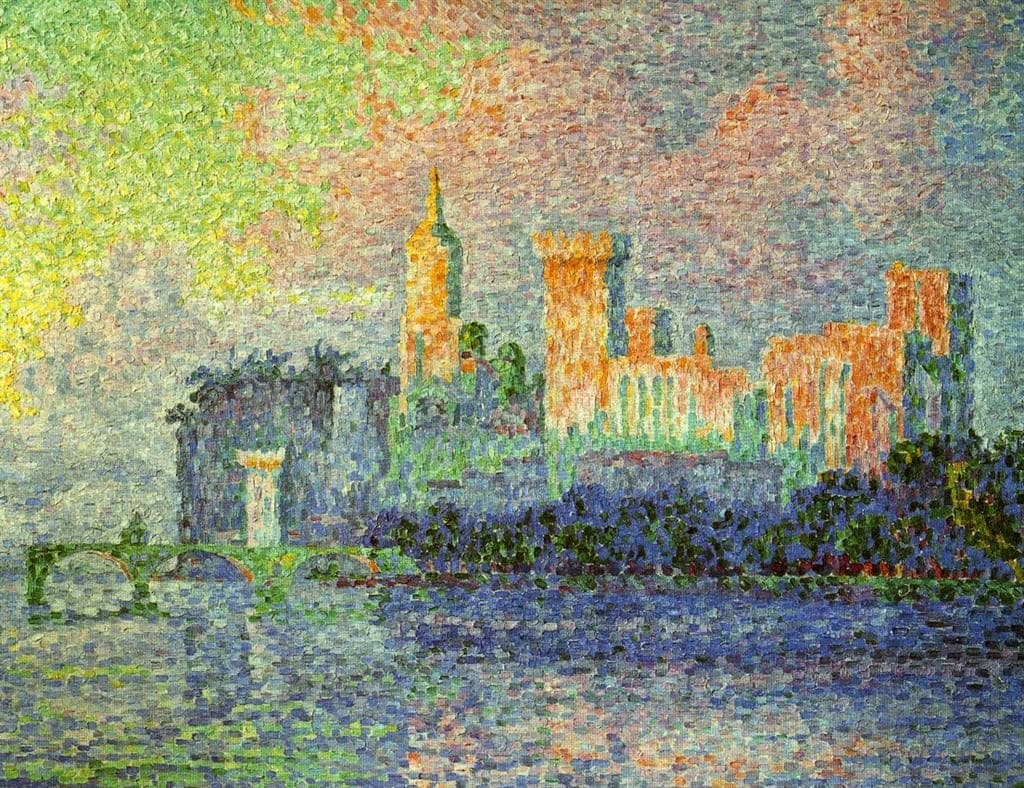 "The Papal Palace at Avignon" by Paul Signac
The optical theories behind Pointillism aren't conclusive, but I believe this style does create a "vibration" of color. Critics of Seurat argue that he pushed the science of color so far, it caused him to lose the emotion that color brings to an image. 
I think his staunch use of precise dots added to this cold reception of his work.  I personally prefer Signac's small, consistent brushstrokes of color, which highlight the physical beauty of the paint itself, and add a feeling of movement to his imagery.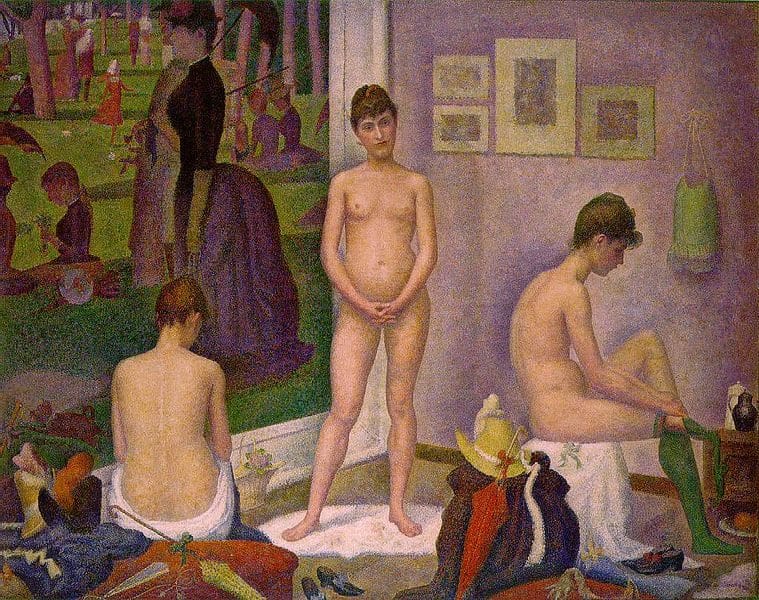 "Les Poseuses" by Georges Seurat
The drawback of Pointillism proved to be the difficulty in developing a strong personal style; therefore, many artists eventually abandoned it.  However, the breakthrough in unleashing the pure optical force of color laid the groundwork for many future art movements. 
Ever since I viewed "Le Grande Jatte" years (dare I say decades?) ago, I have been impressed by the work of George Seurat. However, any attempts at "Pointillism" have not fared well in my work. Recently when I travelled to the Indianapolis Museum of Art, and viewed "The Seashore" by Jean Metzinger, I found a renewed inspiration for this style. Compelled by this beautiful piece, I began to research and work on a new painting of my own…
"Apilco No. 2" by Erin Fickert-Rowland, oil on canvas
This is one painting in a series of still lifes I am doing with Apilco porcelain.  I don't think I will complete any more in this style, as it completely up-ended my normal process of painting, and forced me to paint in entirely one layer. 
However, this piece will affect the rest of my paintings.  I will be much more willing to put highly pigmented colors in the shadows, and leave beautifully loose, gestural brushstrokes to stand with equal importance to the image as a whole. 
Color is everything to me, and yet I cannot forget the unique quality of the material itself.  This style perfectly blends both my love for oil paint and my love for the innumerable hues they can mix on my palette.
What do you think? Is Pointillism primitive, provocative or promising?
How do you react when you stand in front of a piece painted in this style?  Have you tried to replicate it but lost yourself in the tedious procedures of applying dots? 
I'd love to hear you share your thoughts!
The Artful Life: Growing Crystals with a Bubble Rock
"What the heck is a Bubble Rock?"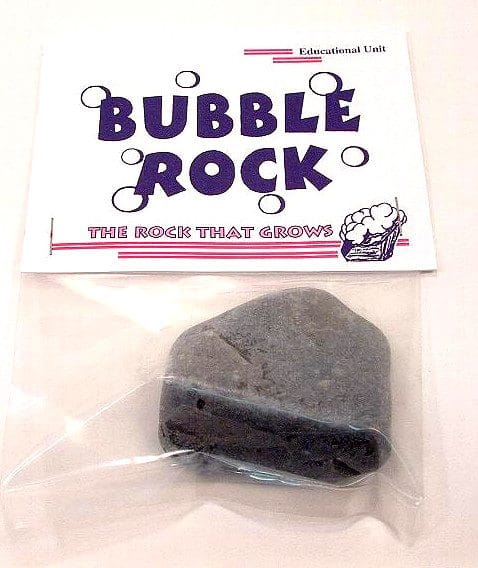 It's a geology experiment waiting to happen, and one heck of an affordable souvenir from the Ore Cart Rock Shop in Estes Park, Colorado! The Bubble Rock is a naturally ocurring Limestone mineral that is found in Western Utah. With proper conditions that are similar to a cave environment, it will grow its own crystals!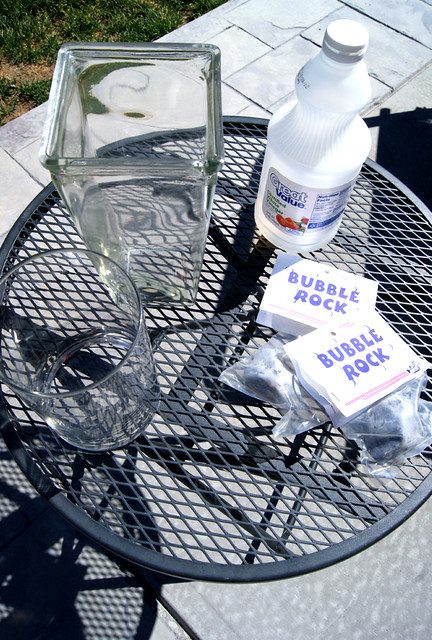 Here's what you'll need:
Bubble Rocks– if you can't make it to Estes Park, you can order them online at The Rock Shed (scroll down the page- they are $5.00 each)
White Vinegar- no fancy stuff, just plain white distilled vinegar
A Clear Glass Container- a wide flower vase or bowl will work, you will want to make sure you can easily reach your hand around the rock to remove it once you have grown the crystals
A nice, safe place to place your container for up to 2 weeks, undisturbed- you will want to place it where you can easily view the progress of the growing crystals
The rest is very simple and easy!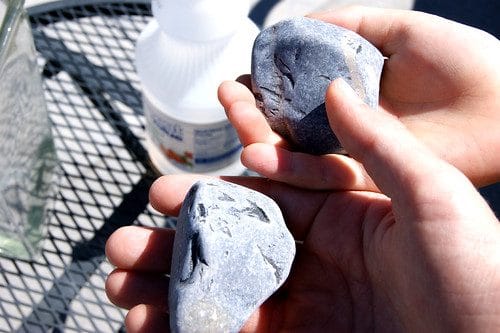 Unwrap your rocks (it's nice to have one for each "geologist"), and place it in your container.  Again, be sure to leave enough room around the edges so that you can easily pick up the rock once all of the crystals have grown- they will be very fragile!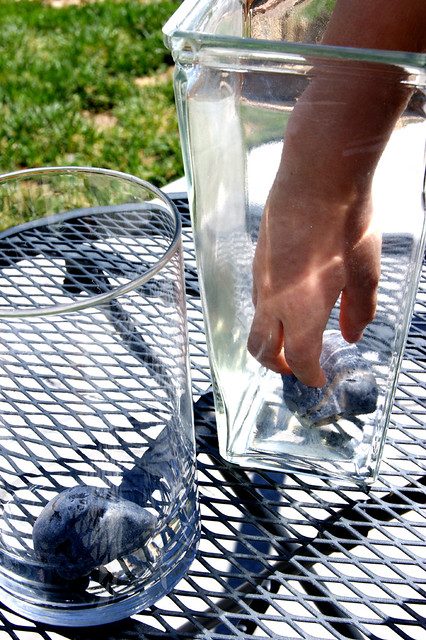 Add enough white vinegar to just barely cover the top of the Bubble Rock. If you get a little too much, no big deal, it will just take a bit longer for the vinegar to evaporate and get the crystals started.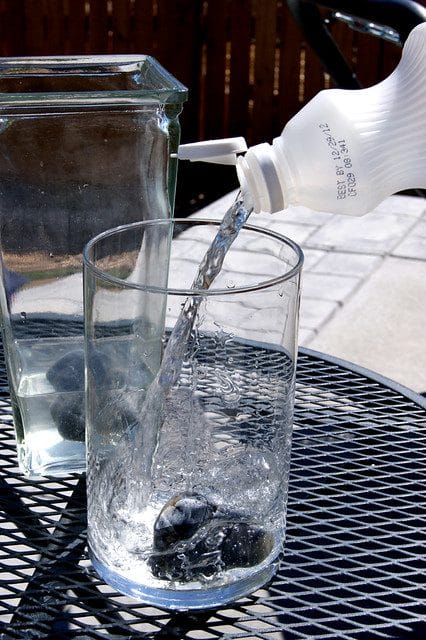 The vinegar causes a chemical reaction with the minerals in the rock.  Within a few days tiny white Aragonite crystals appear and gradually place themselves to form clusters of white blossoms.  Similar aragonite crystal formations occur in caves in the form of stalactites and "cave flowers" (anthodite) such as in Carlsbad Caverns.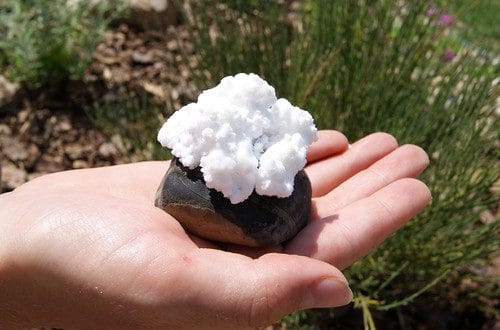 After about two weeks, your rock will look like this!  Carefully extract it from your container and allow it to dry.   You will have a very special crystal keepsake to tell friends about!  
Art Tour: Cherry Creek Arts Festival 2011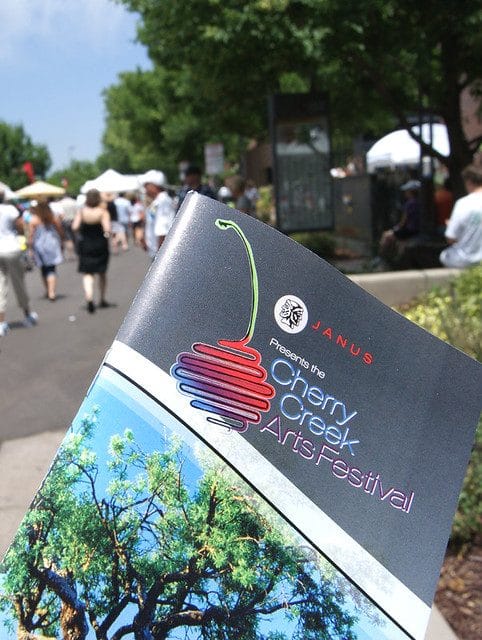 The Annual Cherry Creek Arts Festival is held every Fourth of July weekend in the Cherry Creek North district of Denver.  The festival is a celebration of visual, culinary and performing arts which attracts an attendance of about 350,000 visitors each year.  Cherry Creek North is located 5 minutes from downtown Denver and is nationally renowned as a premier retail, dining and business district. It is the perfect venue for a Fine Art Show!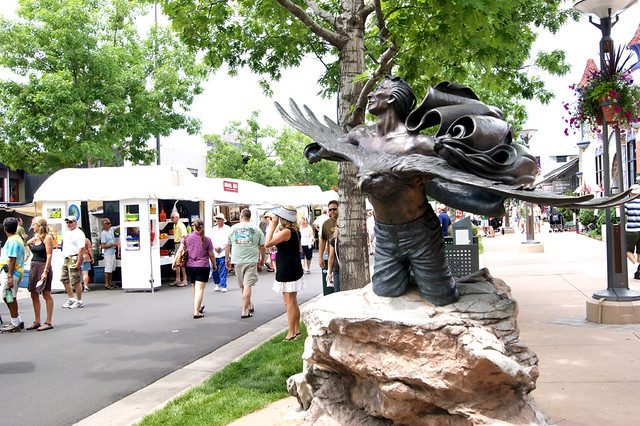 Over 2,100 artists applied, but only 230 were chosen to participate in this juried show. That makes this one of the most competitive art shows in the nation.
The jury is comprised of local and national Art Professionals, and work is judged on artistic excellence for originality and craftsmanship. The Arts Festival features artists in 13 different media categories including: ceramics, digital art, drawing, fiber, glass, graphics and printmaking, jewelry, metalworks, mixed media, painting, photography, sculpture and wood.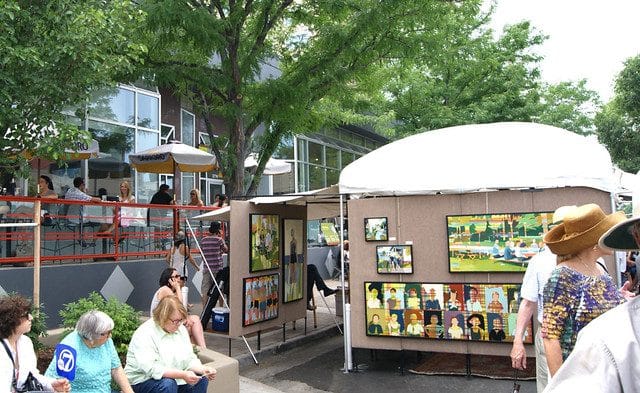 There is a thrilling variety of contemporary art available to view at the Cherry Creek Arts Festival.  You can see both the CCAF selected artists as well as step into local permanent galleries.  The Cherry Creek North galleries and artisan shops  offer a splendid array of  Fine Art and Craft year-round, and often have special exhibitions around the time of the Arts Festival.
If you're hungry, stop by the "Culinary Avenue" where some of Denver's finest restaurants serve unique cuisine.  These vendors also have to go through a juried process, so it's not just your average festival food!  You can also choose to step into one of the many great Cherry Creek North Restaurants, like my personal favorite, The Cherry Cricket, where you will get the best burger in the world!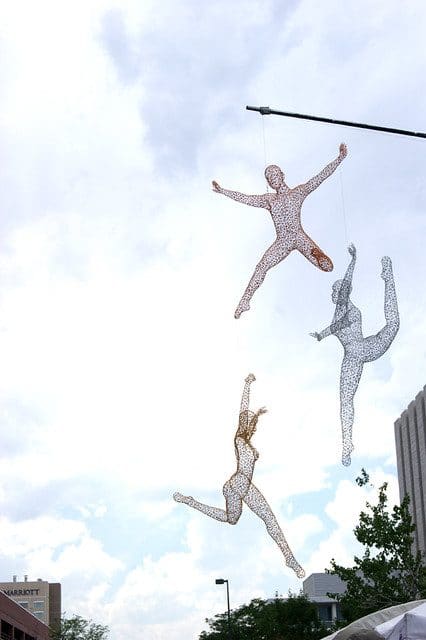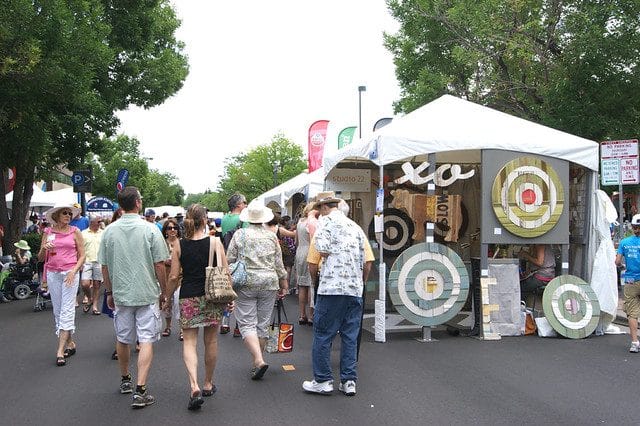 There were many new artists this year, and there were some that I saw last year. It is fun to remember the work of artists seen in past years, but I would expect the jury to require the artists to have a new body of work. I was disappointed to see a few artists selling the exact same thing they brought to the show last year.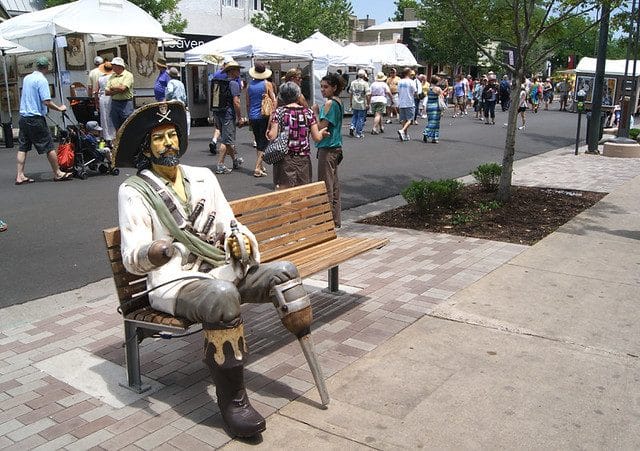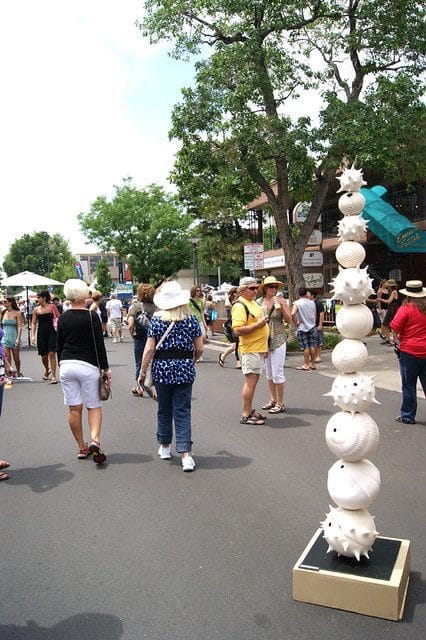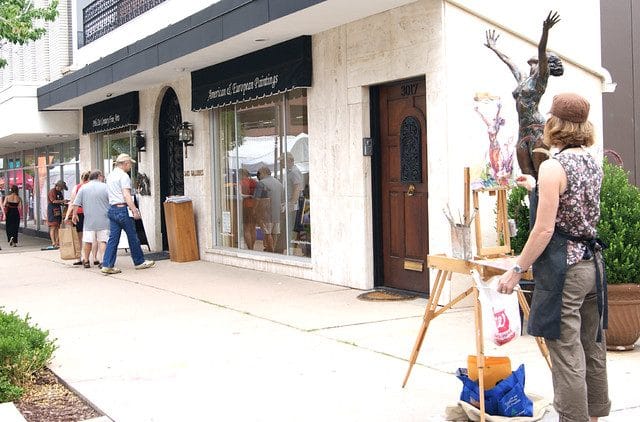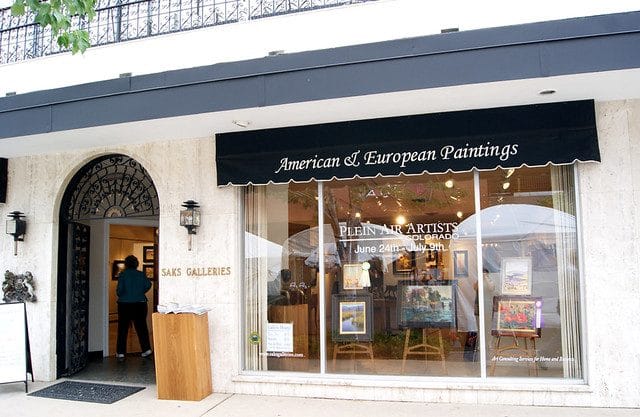 So did I find anything besides inspiration at the Festival this year?  Well, I have to say I looked very, very hard!  The prices can be quite high at this show, and though I understand the focus of artists to sell larger works, I wish more of the exhibitors would have made more accessible pieces for the moderate shopper.
I did see customers buying a few big pieces, but I also saw a lot of people looking, browsing and leaving booths.  I think a lot of vendors missed an opportunity to sell a higher number of lower-priced items. I was lucky to spot these fun handmade pendants by clay artist Amanda Barr. You can find her work at No Tengo Miedo Clay.  I can't wait to create a few new jewelry pieces with these!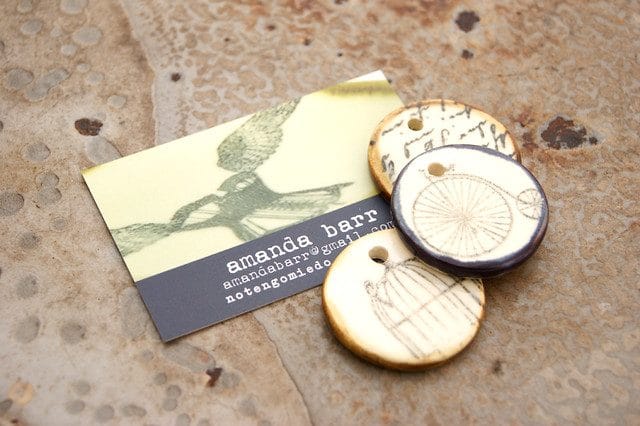 Have you ever been to The Cherry Creek Arts Festival?  I love attending Arts Festivals, and would love to hear about your favorites!
Dicovering Butterflies(& Spiders) at the Butterfly Pavilion