The Artful Life: On Vacation and Honoring Family Time
Categories: family, vacation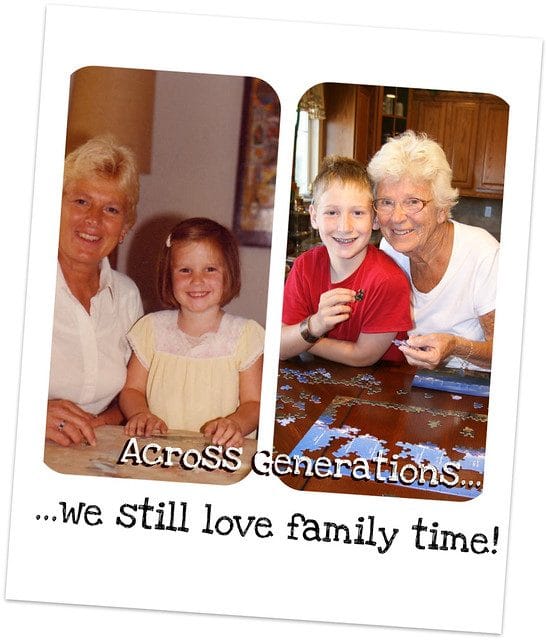 Left: My Grandma Joey and I building puzzles c. 1980
Right: My son Jackson and Grandma Joey building puzzles in 2011
"When you look at your life, the greatest happinesses are family happinesses."  ~Joyce Brothers
If you've wondered where I've been, I've decided to take another bit of vacation.  My grandmother has come to visit us in Denver from Indianapolis, and the boys and I are having a great time with her!
We've been giving her the grand tour of Denver and nearby Colorado towns, and she's been giving us tips on solving crosswords, jigsaw puzzles and Solitaire!  We've been swimming, cooking, shopping, working on a few household projects, and chatting around the fire pit in the evenings. 
As summer draws to a close in one week, I have just decided to enjoy this precious time with my children and my Grandmother.  Life is to short not to take time to stop and build memories!
Hope you all are also having a fabulous summer!
Spread The Love, Share Our Article