Original Art For Your Valentine? Yes!(all under $100)
Categories: abstract, Art Collecting, ETSY, February, gifts, Holidays, painting, portrait, shopping, Valentines
If I could pick any gift in the world for Valentine's Day (besides a trip to Rome,Italy with my husband), it would be an original piece of art.  I paint, and trust me there is no shortage of art on the wall, but it's mostly my own.  However, the pieces I have purchased by other artists continually inspire me anew.  The works by these painters have me captivated, and their prices are incredibly reasonable!
Original Watercolur Fashion illustrations by SilverRidgeStudio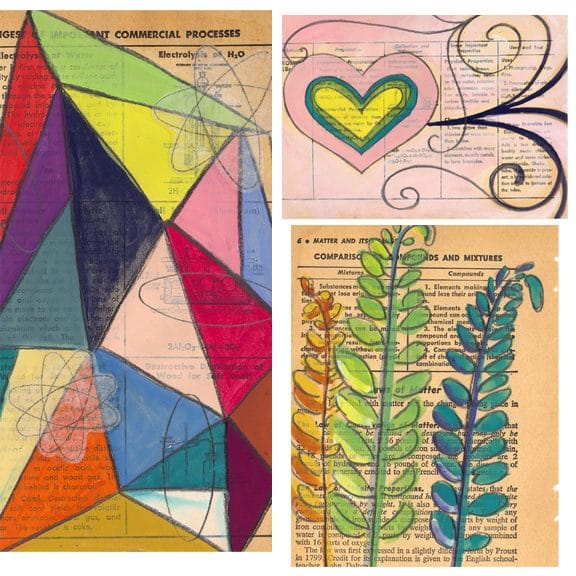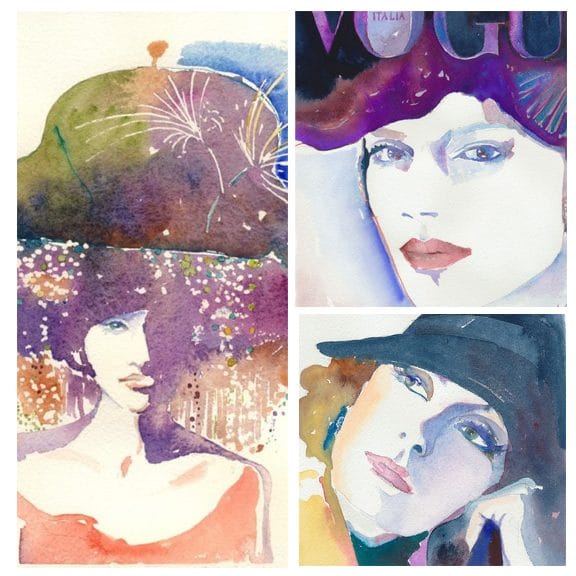 left: "John Galiano Hat" $45, top right: "Italian Vogue" $55,
bottom right: "Garbo" $65
Original Paintings on Antique Book Paper by kipi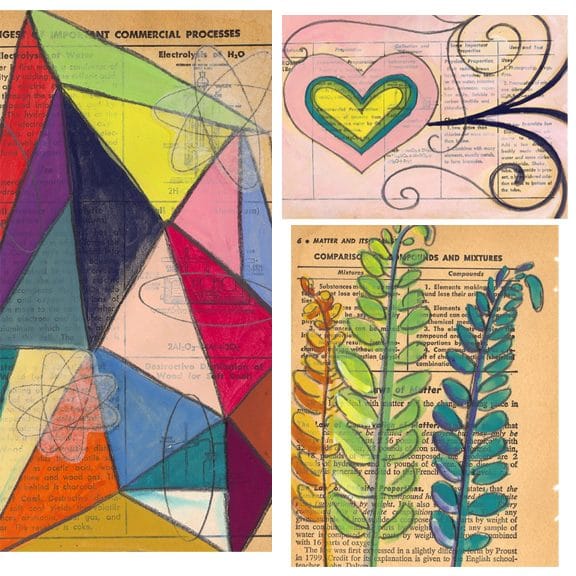 left: "Commercial Processes" $43, top right: "Warm and Fuzzy" $43,
bottom right: "Three Ferns" $43
Original Paintings by Michelle Daisy Moffitt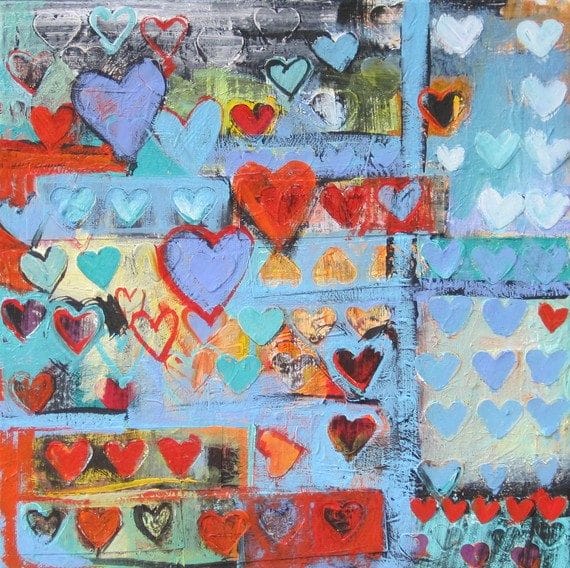 "Layered Hearts" $95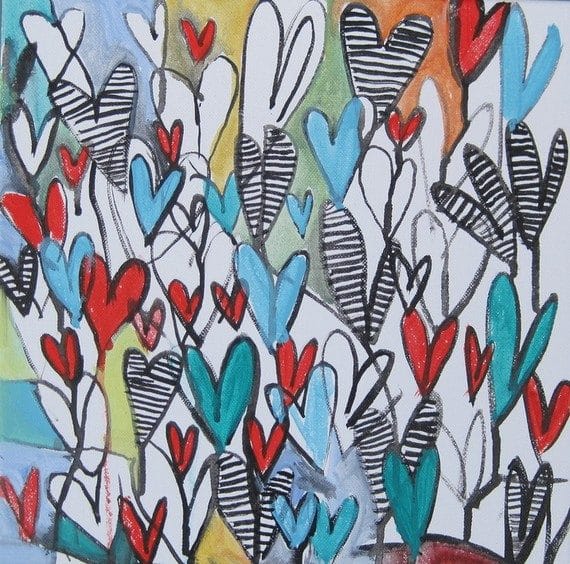 "Pop Hearts" $85
Original Oil Paintings on Clear Film by frank613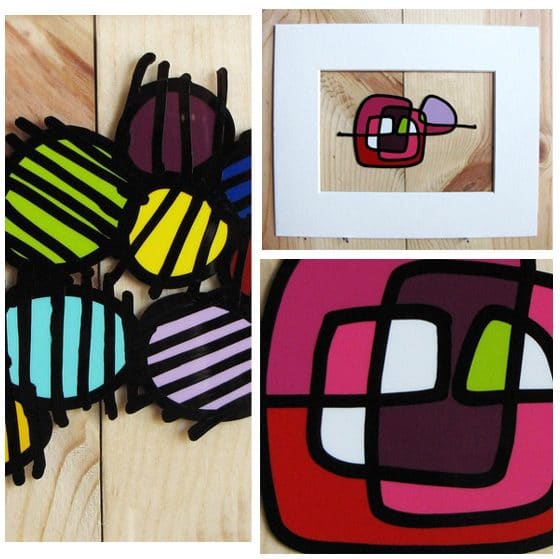 left: "Circles 022″(detail) $50, top right: "One Liner 010" $50,
bottom right: "One Liner 010″(detail)
Aren't these pieces great? Which is your favorite? Any one of them would be a beautiful gift for a special Valentine (or yourself! hmmmm…..)
*all photographs were used with permission of the artists. Please do not re-blog without contacting them!
Spread The Love, Share Our Article