The Artful Life: 10 Crafty Tips to Boost a Child's Self-Confidence and Improve Academic Performance: #6
Categories: accessories, DenverEtsy, ETSY, family, jewelry, shopping, The Artful Life
As parents, we strive to help our children grow up to be healthy, productive adults. Times are changing faster than ever, and parents are working harder to make ends meet. With constant introduction to new technology, as individuals and as a family, we have more choices than we've ever had before. So how do we stay focused and ensure we give our children the best upbringing possible? In this series we will share some tips we have found that help children develop a positive self image, and encourage success in the classroom.
#6: Give Them a Special Piece of Jewelry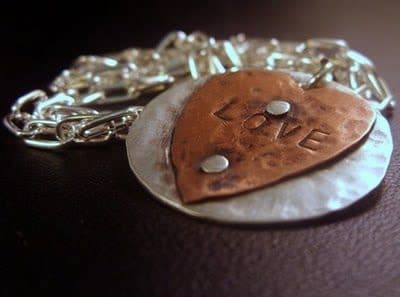 Hand-stamped and riveted pendant by Beadsoul

You know how special you feel when someone gives you a piece of jewelry that has meaning behind it?  Kids feel that way too!  Whether its for a birthday, to commemorate a special event or holiday, or "just because,"  children want to be reminded that they are loved, especially when they're out in the world without you.  Plan something with a simple message, in a style that they can grow with.  We think this is a great opportunity to explore Etsy, and the handmade community, to find something unique.  Most artisans will happily work with you to customize their designs for you.  We have worked with both of these artisans, and love their products!  We will happily recommend other artisans to you, based on your needs!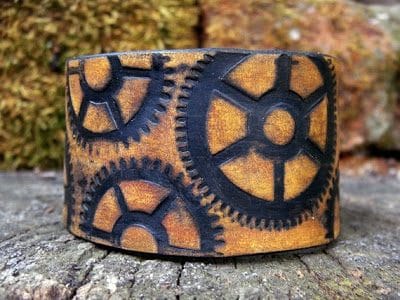 Hand-stamped and dyed leather cuff by CJohannesen

What is something special that you were given as a child, or that you have given to your child?
Stay tuned for tip #7 tomorrow! Did you miss the first tip? Start here
Spread The Love, Share Our Article